How to get from Milan to Barolo
Traveling from Milan to Barolo
How to get from Milan to Barolo wine region is an important element of the planning process of most food and wine holidays to Piedmont.
Since Milan Malpensa airport is the most important arrival hub in Northern Italy, independent travelers often guess the best way to get to Piedmont.
Some people take day trips and enjoy wine tastings in the Barolo area. Others fly to Milan and embark in longer tours of Northern Italy.
Take a look at the eight top spots near Piedmont where Milan is the epicenter of a luxury vacation in northwest Italy.
How to get from Milan to Barolo? There are three main ways: by car, train or helicopter. The fourth mean of transportation, is a public bus, Flixbus, that included Asti and Alba (towns close to Barolo) in long-haul bus lines. This service, though, is not the the best fit for high-end travelers.
Milan to Barolo: driving distance
Traveling by car is the fastest and most efficient way to get from Milan to Barolo. The driving distance is about 162 km (100 mi) and it takes approximately 1 hour and 45 minutes. Considering the rush hour traffic getting in and out the city, a day trip is doable but it certainly is a long way to go, with a total of at least four hours on the highway.
For this reason, Meet Piemonte recommends to spend more than one day in the wine region of Piedmont. There is enough to do and to see to fill in a longer getaway. Travelers need time in order to fully take in the atmosphere and the lifestyle of this quaint corner of Italy.
How to get from Milan to Barolo with a private driver
A private driver can pick you up in central Milan and provide a hassle-free travel experience to the wine region of Piedmont. Many guests do not feel confident to drive in Italy and certainly they do not want to deal with it while on a wine tour.
A private driver from Milan makes the day completely enjoyable. Guests are able to partake on as much wine as they like without having to worry about driving.
When it comes to couples traveling by themselves, the cost of a private driver, whether is a one-way transfer or a day trip, can significantly increase the budget of the vacation. Small groups benefit of splitting such fixed cost among all participants. Luxury vans with six or seven seats are available as well as minibuses for groups with more than 7 guests.
Driving from Milan to the wine region of Piedmont
Many independent travelers feel confident to drive in Italy. The 164 km – 100 mi (via Tortona, Alessandria, Asti) are mostly on a straight highway.
Coming from Milan, the city of Asti comes first and it is the most suitable exit for travelers heading toward the Barbera d'Asti and Moscato wine region, known as Monferrato hills.
To get to the Barolo wine region, though, it is necessary to continue on the highway all the way to Alba and from there continue an extra twenty minutes or so on a secondary road to the village of Barolo.
Food and wine holidays to Piedmont often stay in wine resorts and hotels laid in the countryside with no access to shops and restaurants within a walking distance.
Therefore, a car is needed to move around, whether is during the day or to try out new dining experiences in the evening. The cost of a private driver available every day and for dinner transfers requires a higher budget when planning a luxury vacation to Piedmont.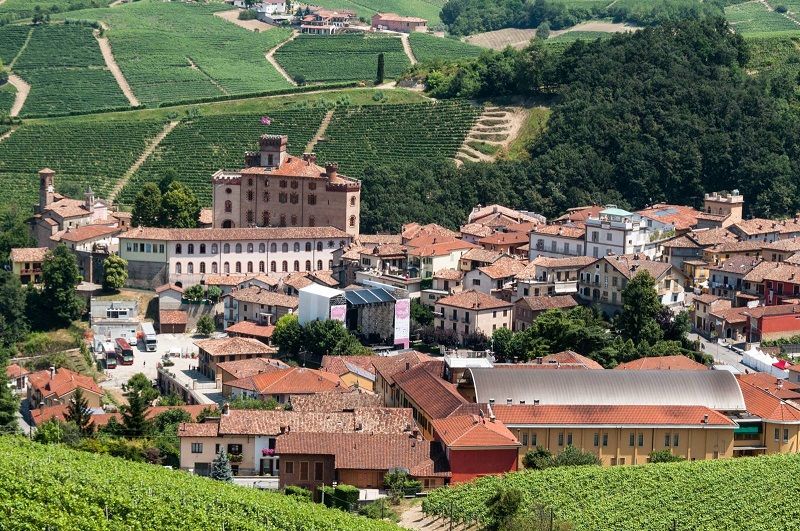 Taxi in the wine region
Taxis in Italy are white cars with the taxi sign well displayed. They are available in the towns of Asti and Alba where taxi stands can be found in front of train stations.
In most cases calling a taxi in the countryside is anything but easy to do. On the contrary, there are private drivers that can be arranged in advance.
How to get from Milan to Barolo by train
There are a few regional direct trains from Milan to Southern Piedmont, up to the city of Alessandria. From there, it still takes a long drive to get to the wine region. A commuter train running in the evening connects directly Milan to Asti on weekdays only. Overall, these options are not suitable for high-end travelers who come to Piedmont to unwind on rolling hills.
The best way of traveling by train from Milan to the Barolo wine region is to connect in Turin. Connecting trains increase the overall travel time, therefore, guests who are planning on joining a wine tour departing at 10am from Alba, have to leave Milan around 7am. Again, as a day trip is quite intense!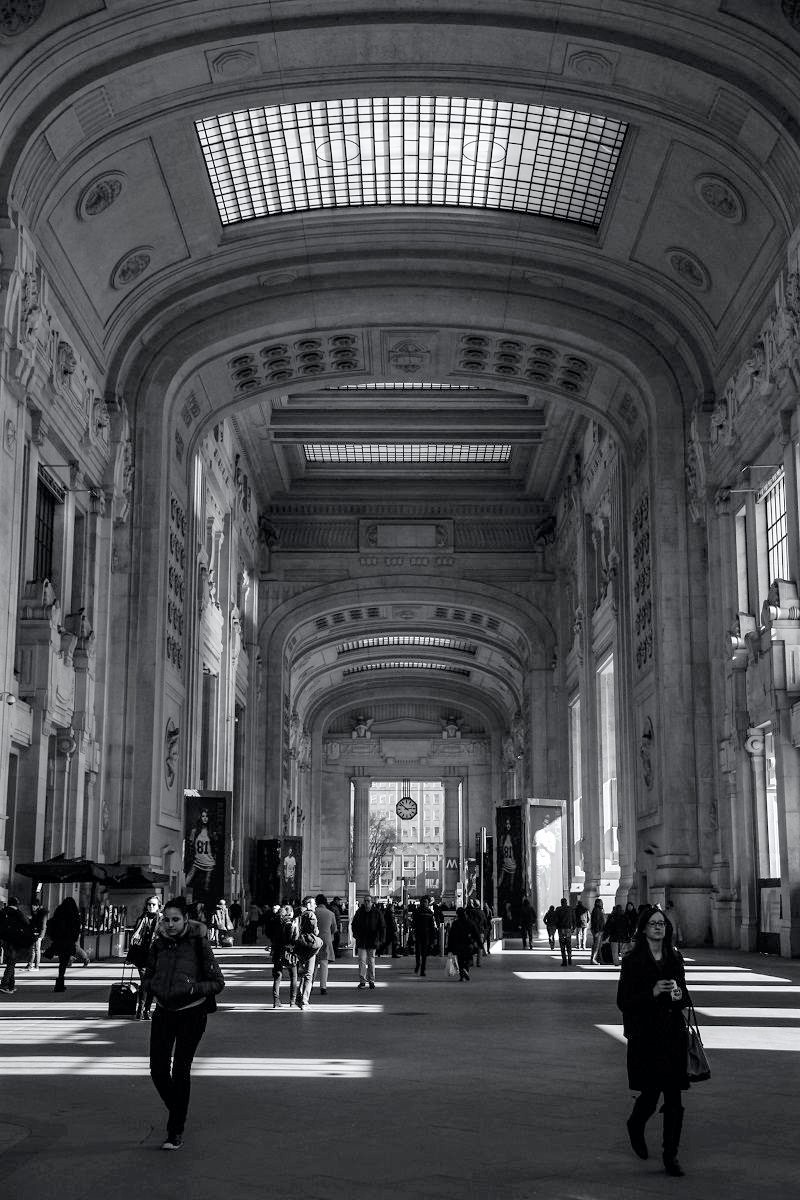 High-speed train from Milan to Turin
The first leg on a train commute, is to catch the high speed train from Milan to Turin. The ride takes only sixty minutes and there are departures every hour or so. Most trains depart from Central station in Milan, a few other from Porta Garibaldi train station.
High speed trains are very comfortable and tickets can be bought online on trenitalia.com . If you are in business class you get a drink and a small snack. Seats are numbered and it is advisable to access the train directly in the car number written on the ticket: that way, one avoids to walk up and down the train trying to find the right seat. Car numbers are displayed on screens along platforms, before the train gets in.
Connecting trains to Alba or Asti
Once in Turin, all trains stop first at Porta Susa station, suitable if you want to connect to the regional train to Alba. Otherwise, stay on the high speed train and get off to the next (and last) station, Porta Nuova. From there you can connect to the regional train to Asti.
Alba and Asti are two main towns in Southern Piedmont, well connected to Turin with trains every hour. On these regional train there is no reservation and one can sit anywhere.
In case the ticket was bought at the train station (paper ticket), it is mandatory to stamp it before getting onboard the train. Stamping machines are located on the way to platforms and they are recognizable by their green and silver color.
While the ride from Turin Porta Nuova station to Asti only takes 35 minutes, getting from Turin Porta Susa to Alba takes 1 hour and 20 minutes. In any case, that's how close one can get by train to the wine region of Piedmont. From that point on, a car is needed for enjoying a wine tour or a truffle tour or simply for transferring to your hotel in one of the villages of the area.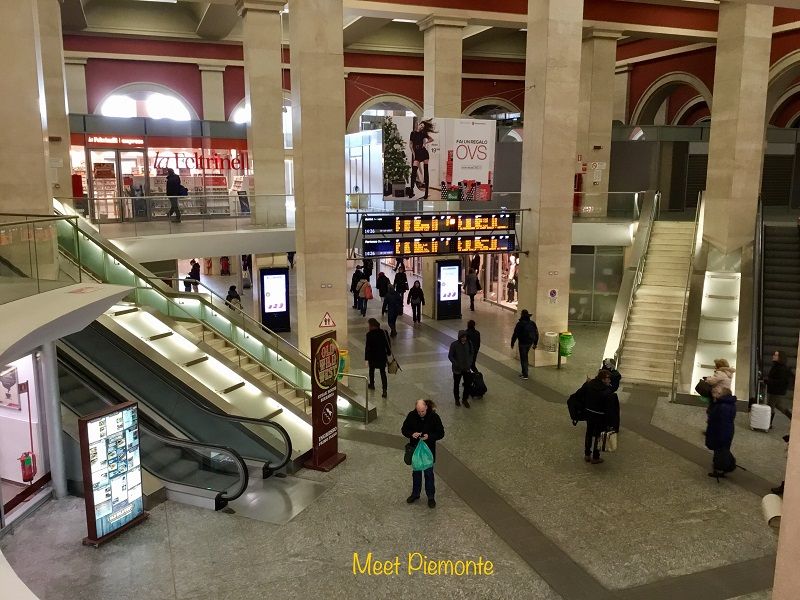 How to get from Milan to Barolo by helicopter
Meet Piemonte organizes luxury day trips by helicopter for the discerning guest with limited time, who is looking for an exclusive and pampered experience.
Takeoff is set from the outskirt of Milan with a certified and safe helicopter company that handles private flights with a safe and modern fleet.
The day trip includes landing in a Barolo winery for a premium wine tasting, then lunch in a nearby restaurant glowing with Michelin stars and one more afternoon activity.
Learn more on our helicopter tours page.
Milan to Barolo: a vacation in northern Italy
Traveling from Milan to Barolo can become an opportunity to split the highway time with a stop midway. Meet Piemonte tailors luxury vacations with access to off-the-beaten track farms, food purveyors and exclusive guided tours in parts of Italy where most tourists do not get to go.
By doing so, a simple highway transfer turns into an unexpected cultural exchange on less explored routes. Take a look to our most popular programs and do not hesitate to get in touch for a customized itinerary.