The beauty of a land and its history
There are few lands in the world have charmed whole generations of tourist and visitors like the Piedmontese hills of Langhe, Roero and Monferrato. The vineyards, which are the real treasure of these lands, are also the landmark of the landscape, made of wavy lines dotted with medieval villages that cover vast areas immersed in quiet and silence.
Wine economy rhythm have become, in the centuries, a real way of thinking and to face life for the people who lives here. When we plant a vine, in fact, we have to wait for years before it can bear its grapes and then, after producing the wine, we have still to wait for its ageing before selling it. For these reasons, Langhe, Roero and Monferrato people are accustomed to plan, wait and be patient.
Wine economy slow rhythm means also risks, dedication and a constant work made of care and concentration. Piedmontese hills people spirit has been forged, indeed, by their own attitude towards work and attention to details. Thus, they are sober and practical, always looking for new strategies and ways to promote their tradition and culture.
Langhe, Roero and Monferrato architecture has always had two opposite aspects. On one side we have low-profile farms and cellars, frequently hidden by the vineyards. They are the places built for everyday and economical activities and thus they are deeply connected with the rich soil that gives both work and life.
On the other side we have standing out castles and churches, that raise on the top of the hills and that are often made by the same bricks of the farms above which they have been towering for centuries. The medieval style of these historical buildings has become one of the hallmarks of this amazing territory that was inscribed in the UNESCO World Heritage List as "Vineyard Landscape of Piedmont: Langhe–Roero and Monferrato".
Meet Piemonte offers you to discover together this charming world suspended between innovation and tradition, with a wide range of outstanding experiences. We would like you to find the original taste for a life made of beauty and savor, stimulating both your soul and your palate.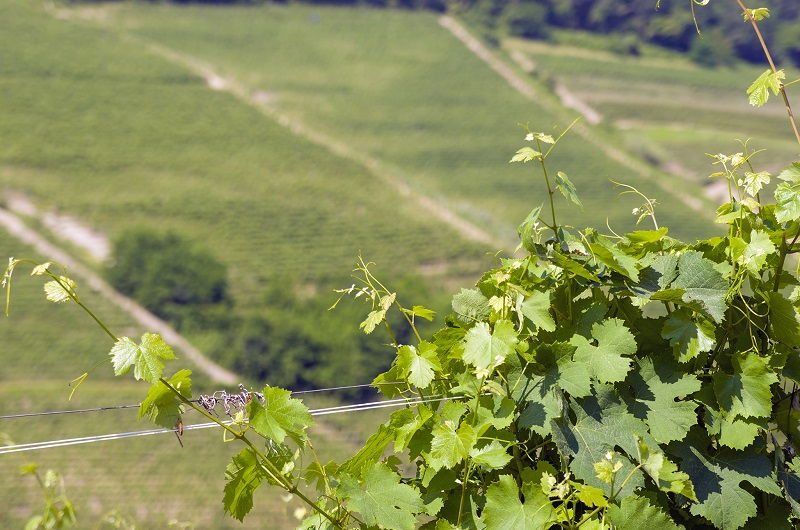 Fine wines production between the past and the future
Piedmont wine production is mostly aimed at high quality standards. Langhe, Roero and Monferrato fine wine is well known all over the world and it represents, indeed, a success story. Barolo wine, Barbaresco and Arneis are exported to every continent to become the high-class moment in a romantic dinner or a fundamental part of many fancy restaurants' wine list.
Nevertheless, Piedmontese wines are traditional country products, made in the same land for centuries, but their apparent simplicity hides a long-term work of care and research that allows this ancient tradition to grow stronger and stronger, facing a new era of prosperity.  
For example, when producers started to substitute traditional big oak barrels with toasted French barriques for aging Barolo wine, they didn't just start a brand new production method, but above all they applied the results of an extensive research. This way, renewing a centuries-old system, they gave a huge boost to Barolo longtime story of success and excellence.  
In Langhe, Roero and Monferrato wine tastings a major role is played by the unique features of each piece of land on the slopes of the hills. Many wines are actually produced in very small areas, in which we find the right mix of sun exposure and soil composition. One of the extreme examples is the Barbaresco wine production that can be only carried out in Barbaresco, Neive, Treiso and a little part of Alba municipality, but that leads to different and unique products according to each vineyard location within this small area. In effect, the same Nebbiolo vine is used to produce different kind of wines, such as Barolo, when cultivated elsewhere.
Actually everywhere on Piedmont hills, lands have different soil compositions and solar exposure rates producing a unique mix of features that gives each vine grapes a peculiar balance of sugar, water and tannin. Thus, the wines made with such different grapes have also different flavors and this is the reason why these goods are so precious and valuable all over the world.
Furthermore you will see, during our tours, that Langhe, Roero and Monferrato cellars are not only places of silence and waiting in which the amazing taste of unique products is built by a long-term natural process, but that they are also modern sites of research. Under the ancient brick arches, in effect, update technologies are widely used and they are put at the service of excellence and continuous improving.  
How to enjoy a landscape and a glass of wine together
We are fully aware that it is impossible to explain by words the magic of Piedmontese wine and its territory, and this is the reason why we organise several kind of wine tours to lead you to live in person this amazing and charming experience.
Meet Piemonte offers you different ways of organising your wine tasting trip: we can walk in a peculiar trekking experience or go around with Segways ninebots, riding e-bikes or simply using your own vehicle.
First, we want to show you the unique landscape of this district, dotted with medieval towers and castles and painted by the diverse colours that vineyards have in every season of the year. Then you will taste our villages allure, rich of history, art and outstanding atmospheres, visiting some of the finest towns in Italy and taste their food products, among which we have at least to mention the truffle, a real king of world cooking art. And finally, last but not least, we lead you to a series of wine tastings, visiting some of the best producers' cellars and savouring different kind of the finest wine in the world.
Meet Piemonte will guide you to spend some hours in a relaxing and bracing experience, visiting the land and the people that produce great world-famous wines such as Barolo, Arneis and Barbaresco. At the end, you will surely agree with us that they are not only ordinary drinks, but actually a wonderful lifestyle.
Book now our exclusive and private wine tours
For more information, email us to info@meetpiemonte.com