Why is the price of white truffles so expensive?
There are simple reasons behind the expensive price of white truffles. We share tips on how to buy, clean and eat truffles and truffle oil.
The white truffle of Alba is arguably the most relevant foodie attraction of the Piedmont region of Italy.
Thousands of visitors from the entire world attend every year the International truffle fair in the town of Alba but many ignore basic facts and useful information that can be crucial to get the best out of truffles.
White truffles are not white!
The color of the Tuber Magnatum Pico, botanical name of the white truffle, is actually beige on the outside. Its interior varies from yellow to grey to pink, depending on the type of tree and soil it grew under and it is crossed by white veins.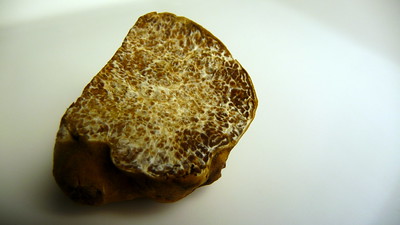 Who is allowed to harvest truffles?
Truffle hunters have a license released by the Board of the Piedmont region. Some hunters own their piece of land, aka tartufaia, often fenced off.
The majority of them, instead, browse around no-cultivated land, along inlets and wet woods with trees that are at least fifteen years older.
Is the truffle hunting in Alba?
Hunting for the white truffle of Alba is an engaging and fun activity that takes place on the Langhe-Roero and Monferrato hills of southern Piedmont.
The area is quite spread out and it goes from the town of Alba to the provinces of Asti and Alessandria. Understanding how difficult is finding this underground fungi explains why the price of white truffles is high.
Our Ultimate Guide to the Truffle hunting in Alba answers the most frequently asked questions about this experience.
How to shave truffles
The dirt on the surface of truffles is best removed with a medium-stiff brush and some water. It is then shaved with a specifically designed truffle shaver available in all cooking supplies stores.
Shaving white truffles is the only way to serve them: forget about eating it in pieces or grounded as one would do with black truffles. The thin shave release the best fragrance.
White truffle recipes: how to eat them
White truffle is a delicacy and its pungent aroma doesn't have to be covered by other flavors.
The biggest mistake would be to cook white truffles: unlikely the black ones that require some heat to enhance their fragrance, white truffles are made by 80% of water and high temperatures destroy their organoleptic properties.
The white truffle of Alba performs at its best on fat preparations such as cheese fondue, eggs (cooked in different ways) or even on the local raw beef seasoned with olive oil, salt and pepper only.
One of the most traditional ways to serve white truffle in Piedmont is the so-called "tajarin" a egg pasta type of noodle thin as angel hair, topped with melted butter.
In facts, the fat grab and enhance the aroma of the white truffle of Alba and more chefs come out with new pairing such as milk-based gelato or "panna cotta" (a cream-based sort of flan) served with a fresh shave of truffle.
How much truffle to use on a serving?
There is no limit if not the price! Moreover, truffles, as all mushrooms, are made of 80% of water, therefore they do not have many calories.
Generally speaking an average of 10 grams (0.35 ounces) of truffle per serving is considered enough to savor it.
The white truffle of Alba can tasted on one course or throughout the entire meal. In this case it is suggested to ask the restaurant manager to bring their display of truffles to the table.
Choose the one you like and they will weight it for you and apply the price of the day. The truffle will be then stay on your table and it is yours to be shaved whenever you like.
On the contrary, many restaurants charge an extra flat fee for a shaving of white truffle on a pasta course or entrée: in this case, the waiter will come and shave the truffle at his discretion in front of the customer.
What does truffle taste like?
It is complicated to fully describe the taste of the white truffle of Alba. It is more common to outline shades of other popular flavors that anyone can rely to.
On top of that, the taste is highly influenced by the odor of a truffle that literally takes over the palate.
Among those well-known flavors recognizable in a white truffle there is garlic, mushrooms, honey, some spice, hay, wet soil.
Some other smell hinting of ammonia, methane or fermentation in general, should be considered a sign of a low-quality and older truffle.
The National Centre for the Study of Truffles located in Alba offers classes to become more familiar with truffles. The nose, though, it is not the only sense to be stressed, as truffles should also be solid and firm to the touch.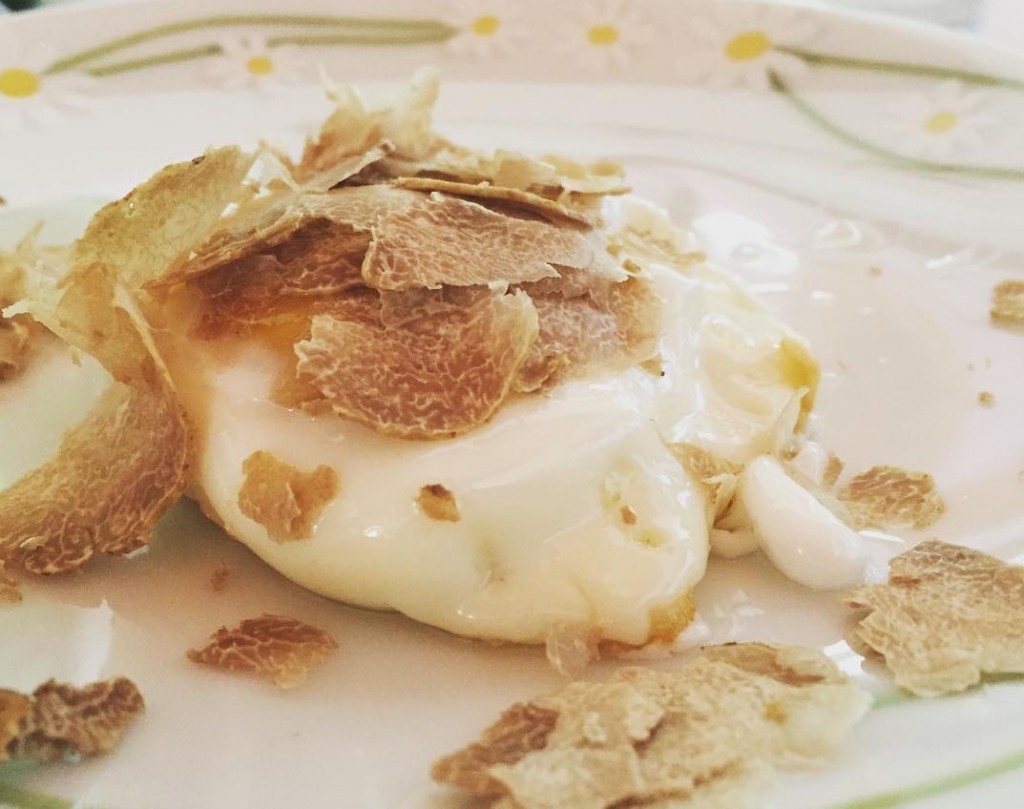 Best ways to store truffles
The Price of White Truffles of Alba is high so what is the best way to preserve them? Wrap them in a wet cotton rag and close it in a glass container in the refrigerator.
Sooner it is consumed and better is: since truffles loose water, weight and aroma by the hour and considering that are paid per gram, it is advisable to eat them within a week, ten days top.
After that period of time, truffles start to get rotten and lose their properties.
Preserving them in olive oil is a false myth because truffles tend to ferment. Storing truffle in a jar of rice, though, is an old practice that mostly benefits just the rice: in facts, rice works as a sponge by absorbing the water contained inside the truffle. So the rice gets the flavor but the truffle becomes dry.
More technique were given a chance without success: notoriously trying to freeze truffles or preserving them in brine which outcome is complete loss of aroma.
How truffle oil is made?
The real truffle oil is nowadays very rare to be found: it is a very delicate product obtained by infusing truffles in oil, which can quickly begin to ferment and get rotten.
Available worldwide, truffle oil is often an industrial product with artificial flavors added. That is why truffle oil is much cheaper compared to the price of white truffles.
It is essential to go to trusted food stores and get in the habit to read labels. What makes a difference in terms of quality is the type of oil used (olive?) and the order of ingredients: sometimes it can be mostly truffle – white or black – other times there might be vegetables, mushrooms a hint of truffle and artificial flavor.
The price of white truffles of Alba
There are good seasons and years with long periods of drought which can seriously affect the quantity of white truffles harvest in fall and this second case is responsible for high prices.
The Price of White Truffles of Alba depends on the fact that despite several attempts and experiments, no reliable cultivation methods have currently been developed for the white truffle.
Therefore, finding white truffle is still a gift of Nature and those seemingly primitive techniques used by truffle hunters remain indispensable.
In the past few years the average price of the white truffle of Alba swinged between 250€ and 600€ per 100 grams (3.5 ounces).
What is the Alba's Truffle market like?
The International fair of the white truffle in Alba is the oldest in Italy and in 2020 celebrates 90 years. Founded by entrepreneur Giacomo Morra, takes place every Saturday and Sunday from mid October to early December (even though the season of the white truffle goes on until January).
The fair is like a market whose access requires the purchase of a ticket (prices changes every year). Once inside, visitors can stroll around stalls of local food producers: cheese, hazelnuts, chocolate, wine and salami.
At the center of the market stand truffle hunters who sell their own truffles under the supervision of a commission of expert judges. This commission controls the quality of truffles sold and it offers assistance to those who are intended to make their first purchase and are in need of advice.
Moreover, the International Fair of the white truffle of Alba is one of the most prominent event f Italian gastronomy and it boasts Michelin-starred chefs who hosts cooking shows and wine tastings which can be booked in advance.
List of other relevant truffle markets in Piedmont, Italy
1st and 2nd Sunday of October: Montiglio Monferrato (AT) regional fair;
2nd Sunday of October: Bergamasco (AL) regional fair; Odalengo Piccolo (AL) regional fair;
3rd and 4th Sunday of October: Moncalvo (AT) national fair;
4th Sunday of October: Incisa Scapaccino (AT) regional fair; Trisobbio (AL) regional fair;
1st Sunday of November: Montechiaro d'Asti national fair; San Damiano d'Asti regional fair; Canelli regional fair; Rivalba (TO) national fair;
2nd and 3rd Sunday of November: Murisengo (AL) white truffle national fair;
3rd weekend of November: Asti regional fair
3rd and 4th Sunday of November: San Sebastiano Curone (AL) national fair;
4th Sunday of November: Castelnuovo Don Bosco (AT) regional fair;
Last week of November: Vezza d'Alba regional fair of White Truffle and Roero wines; Acqui Terme (AL) regional fair.
Photo by Andrea Cairone; Meet Piemonte