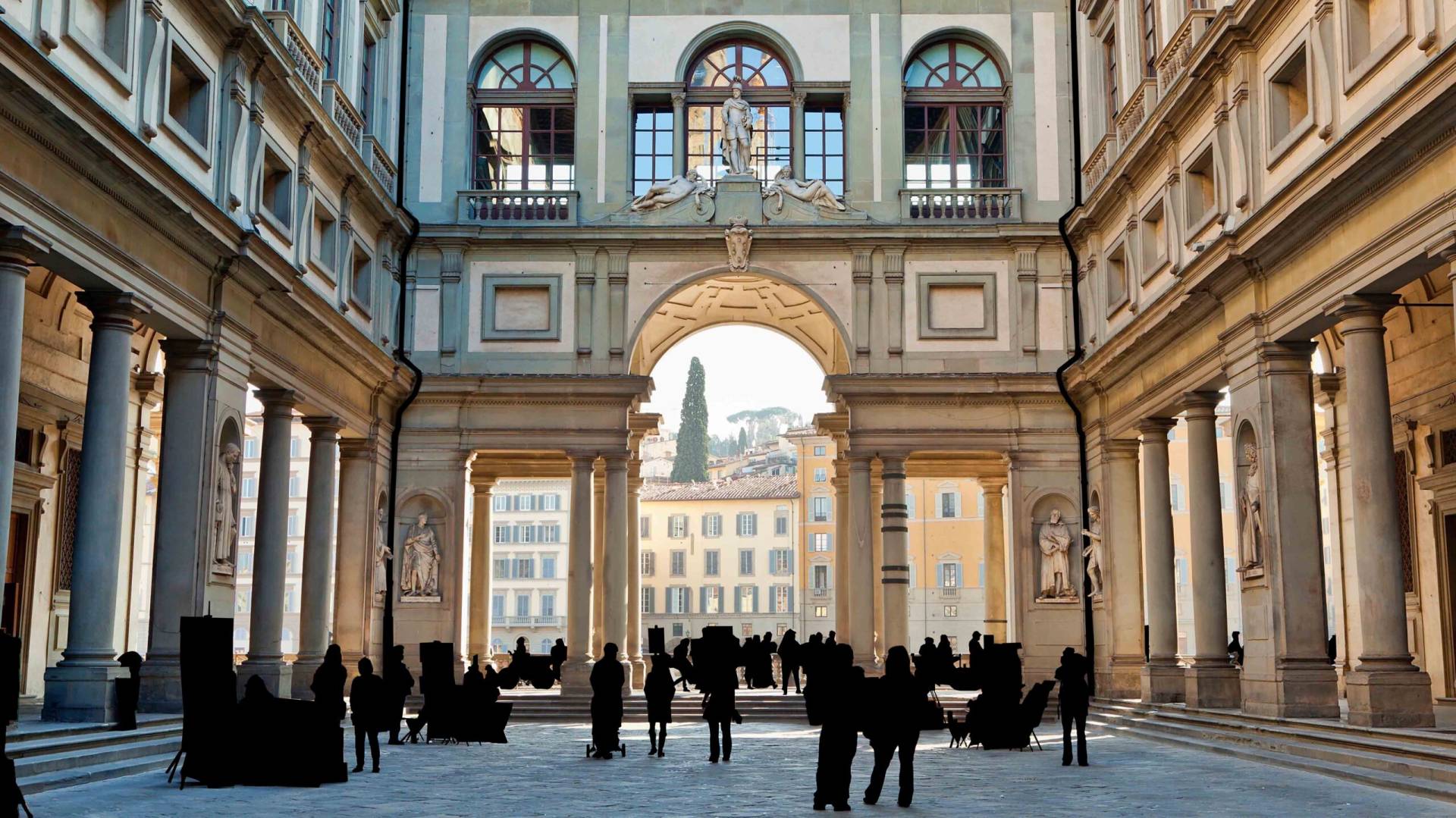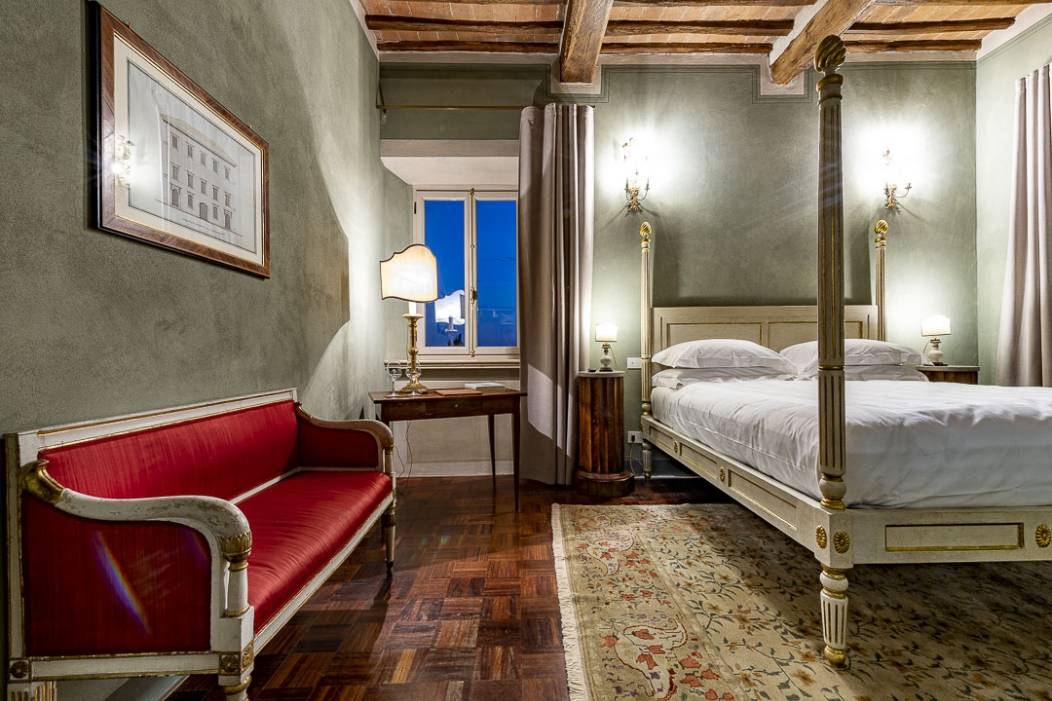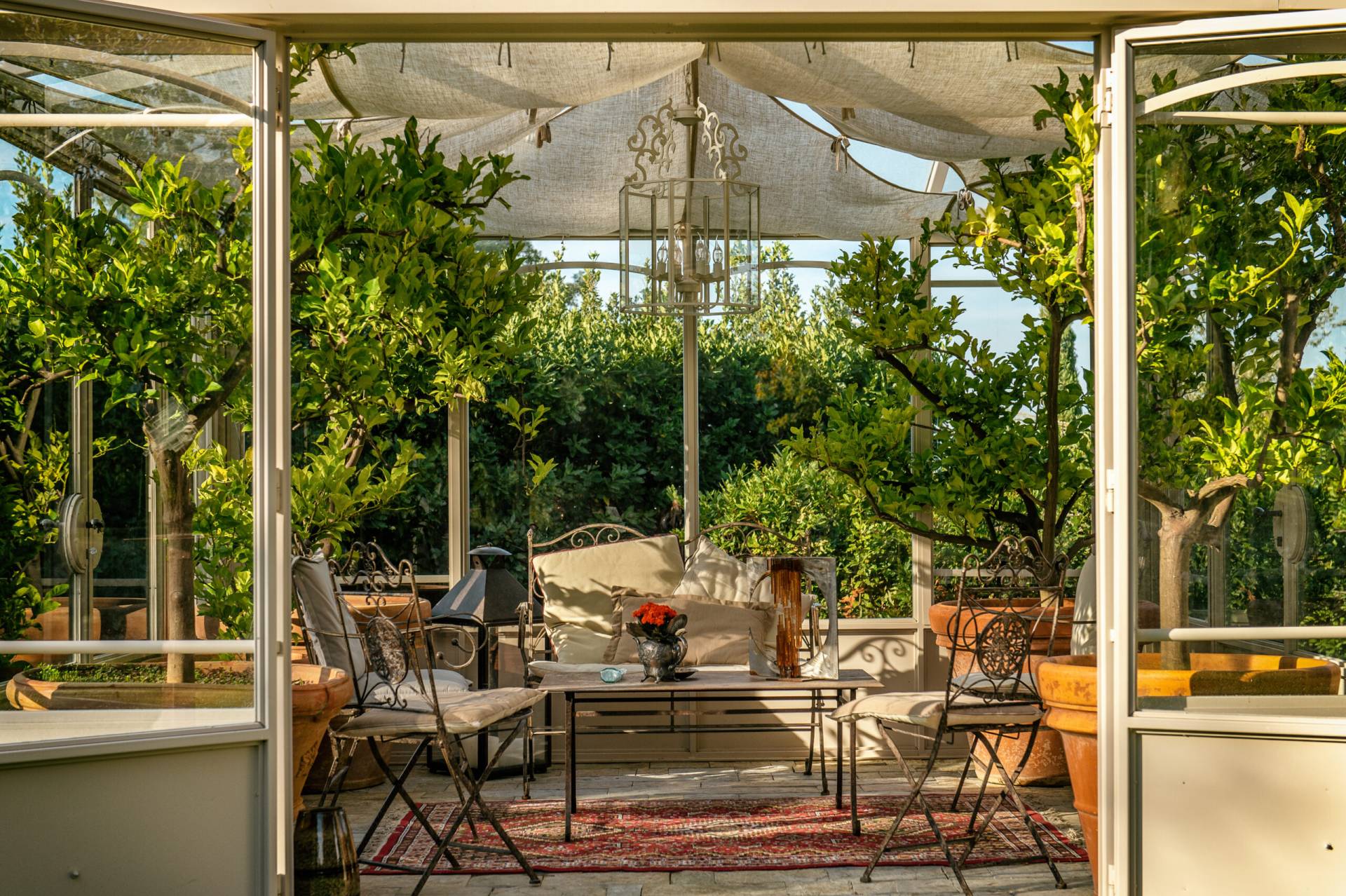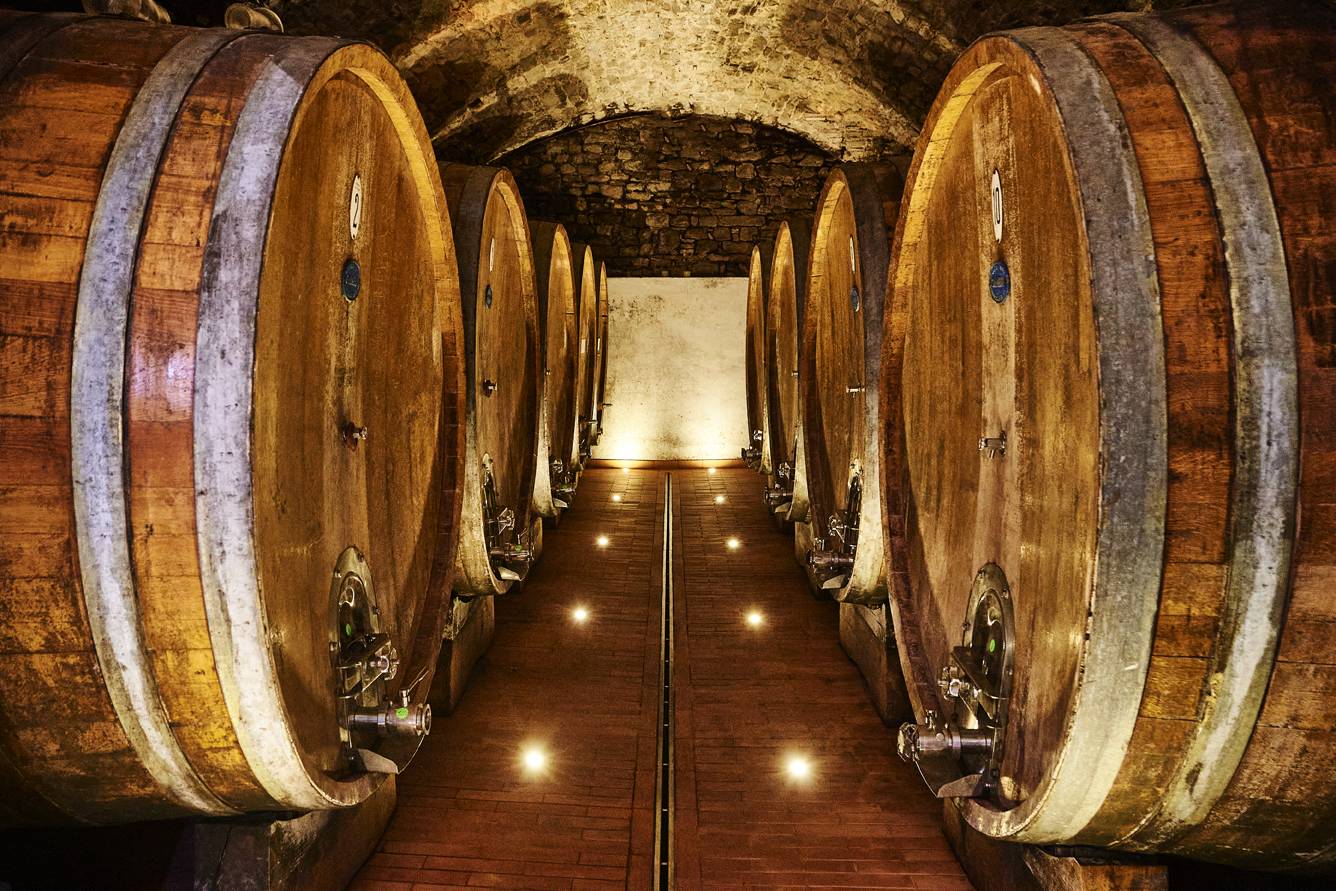 sunset-montepulciano-tuscany
david-michelangelo-tour-tuscany
Siena-Palio-square-tuscany
ToscanaTourExperience_Cave_Marmo_Jeep_02
castello-volpaia-tour-tuscany
Small group tour vacation to Tuscany
The Grand Tour of Tuscany is a 9-day tour vacation that combines the must-sees with offbeat gems of the most fabled region of Italy.
Join a small group limited to 12 guests for an intimate and slow-paced journey with three stunning boutique hotels where large groups would never go.
Visit Pienza, Montepulciano, Montalcino, San Gimignano, Pisa, Lucca, Siena and Florence. Visit a Carrara's marble quarry, indulge in refined culinary experiences and take in the quintessential atmosphere of Tuscany.
small group 6-12 guests only
9 days / 8 nights. From/to Florence
Feel at home in the stunning Villa Le Prata in the countryside of Montalcino
Skip the line and visit Michelangelo's David with an experienced local guide
Visit a Contrada Museum in Siena and learn about the Palio horse race
Carrara's marble quarry tour onboard 4X4 vehicles
Cheese tasting in an organic farm in Pienza
Experience the old-fashioned La Dolce Vita in a luxury hotel on the beach of Viareggio
Sample gastronomic specialties in a food tour of Lucca
2023 departure: May 5th – 13th 2023
The tour starts on Friday May 5th 2023 in Florence, Italy (guests from the US must depart from home on May 4th)
The tour ends on Saturday May 13th 2023 in Florence, Italy
Hotels:
Post Tour: guests can extend the tour with our Florence extension: in this case you can book your flight back home on Sunday May 14th 2023
Stay one extra night at the same hotel in Florence
Join a day trip to the Chianti wine region on a van with driver and tour guide
Visit two hilltop villages where Chianti Classico wine is produced
Partake in a 4-course lunch paired with wine tasting at Castello di Volpaia
Return to Florence by 6pm and enjoy dinner on your own
Rate: 480€ per person (double occupancy). Single supplement 160€
The rate includes: 1 night at Hotel l'Orologio (or similar) with breakfast, transportation as per program above for 9 hours, tour guide, lunch and wine tasting (4 courses) at Castello di Volpaia
The rate does not include: Hotel city tax and anything else not mentioned in the field "the rate includes"
A 30% down payment is required in order to confirm the reservation.
The remaining balance is due 45 days before the tour.
The Customer has the right to withdraw, without providing any reason, under the following conditions:
There shall be a 250€ non-­refundable processing fee (per person) on any cancellation request, regardless of the time frame within which the cancellation is submitted;
From 90 days to 46 days before the performance of the Tourist Package, by paying a penalty equal to 30% of the price;
From 45 days before the performance of the Tourist Package, by paying a penalty equal to 100% of the price
COVID CLAUSE: any payment previously sent to Meet Voyager (except for the 250€ processing fee) can be fully refunded only in case of new travel restrictions (lockdowns or border closure) imposed by local Governments (in Europe or in the Country of origin of Customers) as a consequence of the spread of the COVID pandemic. Alternatively, the Customer can ask to Meet Voyager, in writing, to hold that sum for future travel dates.
Meet Voyager is not responsible for costs associated with testing positive to Covid-19 before, during or after the tour and for any delays or change of travel plans or quarantine caused by the results of such testings or by the lack of proof of tests or vaccination required to travel
Read here the full terms and conditions.
Tuscany tour
Mary Ann B. – September 2022
"The trip was flawless and we were able to experience meals and activities that normally we would not have been able to do on our own. The villa in Tuscany was out of this world, the highlight of the trip, I felt to be in a movie. My least favorite thing was Pisa simply because I visited it before and I don't like crowds. I highly recommend the tour if you like late mornings and a relaxed schedule, exactly the opposite of what big bus tours would do."
Trip of a lifetime in Northern Italy
Tom L. – May 2022
"This is our second tour with Marco and he has made both (the other trip was to the Amalfi coast) trips an amazing experience. Many "wow locations" and off the beaten path destinations that take you away from the "touristy" spots and connect you with the real people and culture of the Italian regions. His tours are small (we had 6 people) and in both trips made amazing friends along the way."
Professionalism, quality, value
Bill L. – September 2021
"My wife and I have never been to Europe and Italy was on top of our bucket list. Marco Scaglione of Meet Piemonte made our dream trip to Italy a reality. His guidance, knowledge and experience was top notch! He planned our trip with such care and precision; he provided the perfect balance of activities and free time. Every guide that Marco arranged was an incredible wealth of knowledge! It was a magical trip! He is a master of his craft!"
Read all reviews on Tripadvisor and on Google
Meals included: none

Arrive on your own in Florence and check-in (from 2pm) in your boutique 4-star hotel located steps away from Santa Maria Novella square, from the Cathedral and from some of the finest shopping streets.

Enjoy a day at leisure to relax after a long flight or start to explore on your own the cradle of Renaissance.

This afternoon meet our tour manager for an orientation talk and dining suggestions. Tonight we suggest a stroll to the Ponte Vecchio for an unforgettable picture of the sunset over the Arno river.
Meals included: breakfast, light lunch and dinner

After breakfast, meet an experienced local tour guide and skip the line to access the Accademia museum. We behold striking masterworks such as Michelangelo's David and we walk through the lively streets of Florence, among stately palazzi, the open-air museum of Piazza della Signoria and much else.

A tasteful light lunch is booked for us at the end of the walking tour before departing for Val d'Orcia, one of the most picturesque wine regions in the world, located in southern Tuscany.

Late afternoon, check-in at the stunning Villa Le Prata, a hunting lodge built in 1860 by a local Count and, in more recent decades, the home residence of the Losappio family of Montalcino.

Staying at the villa is a highlight itself as guests feel at home rather than in a hotel. Antiques, wooden ceilings, Persian rugs, an outdoor infinity pool and postcard-like grounds make guests fall in love with Tuscany.

Tonight we celebrate the beginning of our Grand Tour of Tuscany with a traditional dinner at the restaurant of Villa Le Prata and we toast with the full-bodied Brunello di Montalcino wine.
Meals included: breakfast and light lunch

Enjoy breakfast at Villa Le Prata as you wake up surrounded by the fabled countryside of Val d'Orcia.

A short drive takes us to Pienza, where we take a stroll up to the central piazza, a masterpiece of Renaissance architecture.

Then, our Grand Tour of Tuscany stops in an organic farm founded more than three centuries ago, located on a hill crest with breathtaking views over southern Tuscany.

We tour the estate and the aging premises where their award-winning Pecorino di Pienza cheese is stored, before sitting at the table and partaking in a generous tasting of the products of the farm.

In the afternoon we leave the main road for the quintessential views of Tuscany as we reach on foot a countryside chapel set among the fields, vineyards and cypress trees of Val d'Orcia.

The last visit of the day is in the quaint village of Montalcino, located a mile or so from our hotel. Among the numerous wine shops, our guide provides orientation and restaurant suggestions.

There will be time to relax at the hotel before going out again for dinner on your own.
Meals included: breakfast and dinner

Our engaging local expert takes us on an informative walking tour of Siena . We bring up to life the intricate combination of history and local traditions that makes this city absolutely unique.

From banking to ancient pilgrim routes, Siena's highlight is the sea-shell shaped square of Il Campo, where, twice a year, the most famous horse race of Italy known as Palio, takes place.

There is no better way to understand the passion that locals have for this competition between city districts, than visiting the secret rooms where the supporters of one of these Contrada gather in preparation for the horse race.

This exclusive tour, usually not available to the public, takes us inside the church where horses get the blessing, the hall with the banners won in the previous years and the museum with the ornate costumes of the parade.

Tonight we dine at a well-established restaurant and we indulge in a delectable fine-dining experience.
Meals included: breakfast and dinner

The last day at Villa Le Prata deserves a leisurely late morning so you can enjoy the property at your own pace: maybe a walk on a gravel countryside path among olive trees and vineyards. Maybe you prefer to relax by the outdoor infinity pool or read a book in the shade of the main living room of the villa.

In the afternoon, we drive to another nearby gem of southern Tuscany, the town of Montepulciano perched on a cliff of tufa rock.

We visit the underground cellar dug under the main piazza where the world-famous Montepulciano wine ages with a constant temperature all year round. The evocative atmosphere and architecture of the wine cellar deserves climbing the equestrian staircase that will take us back to the tasting room for an informative wine experience.

Enjoy some free time in Montepulciano before driving to a nearby agriturismo for one more sun-kissed Tuscan dinner. Wine included!
Meals included: breakfast

After breakfast we say farewell to Val d'Orcia and we begin our drive toward the northern Mediterranean coast of Tuscany. Half-way through, we arrive at San Gimignano, an absolute must-see of Italy.

Follow your tour guide all the way up to the top of the city walls for an unforgettable view over central Tuscany.

Known for its slender towers and preserved medieval stone buildings, San Gimignano is also a favorite shopping opportunity for ceramics and other local handmade products.

This afternoon, we reach the city of Pisa for the classic, not-to-be-missed picture at the foot of the leaning tower. Your guide will take you by hand to this popular site so you can experience in the best way possible the iconic tower and learn about the work done to save it from collapsing.

Late afternoon we arrive in the sea-front city of Viareggio, home for the next two nights.

Check-in at five-star Plaza et de Russie Hotel, a Relais & Chateaux property. Dinner is on your own.
Meals included: breakfast and dinner

After breakfast, relax with a walk on the sandy beach of Viareggio and dip your toes in the Mediterranean.

You may even want to explore the market and the vibrant sea-front promenade before meeting for the afternoon excursion to the Carrara marble quarries.

We drive to the mountains, known as Alpi Apuane, in northern Tuscany where the finest marble on Earth has been quarried since Roman times.

Board a 4X4 vehicle and discover, with a local expert, the fascinating stories of this challenging activity. Enjoy a scenery of unparalleled beauty, surrounded by the brightness of the "white gold" and, in the distance, the Mediterranean coastline.

Later, we stop in the village of Colonnata for a tasting of a local specialty, a cured lard that is refined with herbs and spices for 6-10 months in marble cellars.

On the way back to Viareggio, we stop for a memorable dinner from the kitchen of a local chef who combines flavors of the sea with the products of inland Tuscany.
Meals included: breakfast

After breakfast we collect your luggage and we only drive 30 minutes or so to the city of Lucca.

Meet our passionate and knowledgeable local expert who will show us some of the highlights and hidden treasures of this wealthy community. Silk trade, pilgrims and solid city walls made the fortune of Lucca that today is also a foodie destination.

We visit some bakeries for a tasting of local breads and chickpea-flour specialty.

Today we drive back to Florence, to the same centrally-located boutique hotel, steps away from all major attractions.

Our Farewell dinner is held in a handpicked restaurant of the city, steps away from our hotel.
Meals included: breakfast

Today you can say arrivederci to Florence or decide to extend your stay one more night and join our Florence post-tour extension. This extra day includes a day trip to the iconic Chianti wine region with an exclusive lunch at Castello di Volpaia, paired with wine tasting.
Book now your Grand Tour of Tuscany
3850€ per person, minimum 6 participants (in double occupancy)
single supplement 560€
For private departures, please fill in the form below or send an email to info@meetpiemonte.com
8 nights in double room, breakfast and porterage included
private luxury minivan throughout the tour (as per itinerary), with permits and parking included
tour manager for 9 days (fully-escorted tour and 24h assistance while on tour)
Tickets and reservation to the Accademia Museum
3-hour tour guide service in Florence with headsets
1 light lunch in Florence, wine included
Light lunch in an organic farm with cheese tasting
2-hour tour guide service in Siena with headsets
Access to a Contrada Museum
Montepulciano's underground cellar tour and wine tasting
Excursion on 4X4 vehicle to a Carrara's quarry
Tasting of Colonnata's cured lard and other specialties
2-hour tour guide service in Lucca and food tastings
5 traditional dinners, wine included
VAT 22%
Tour Operator limited liability insurance
Assistance throughout the planning process and travel tips
Hotel City Tax (between 3 to 5€ per person per night)
Personal travel insurance
Airfare to/from Italy
Airport transfers
Florence post-tour extension (1 night in 4-star hotel, day trip with driver and tour guide to Chianti wine region, lunch paired with wine tasting)
Any other meal, tasting, entrance fee, transfer, personal expense, tips and anything else not mentioned above in the field "The rate includes". The wine included is the one presented during the meal or wine tasting and it is never unlimited. Any extra is at each guest's discretion.