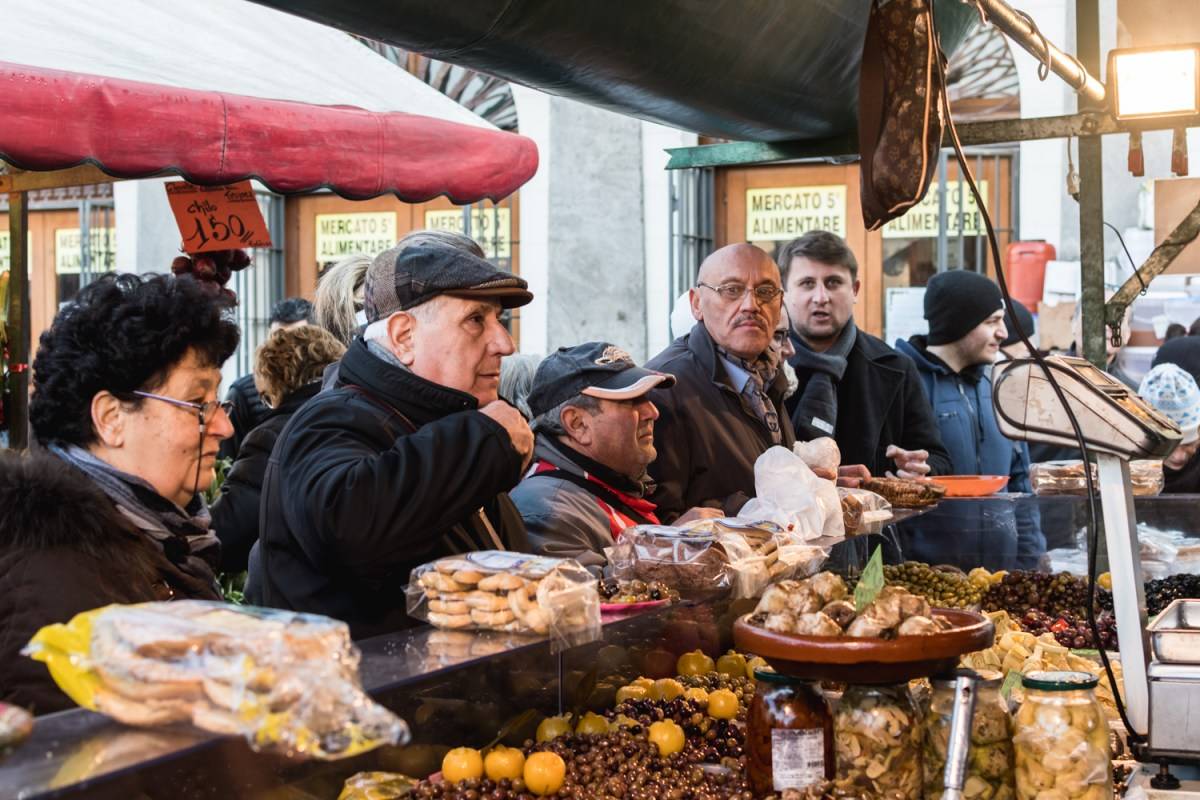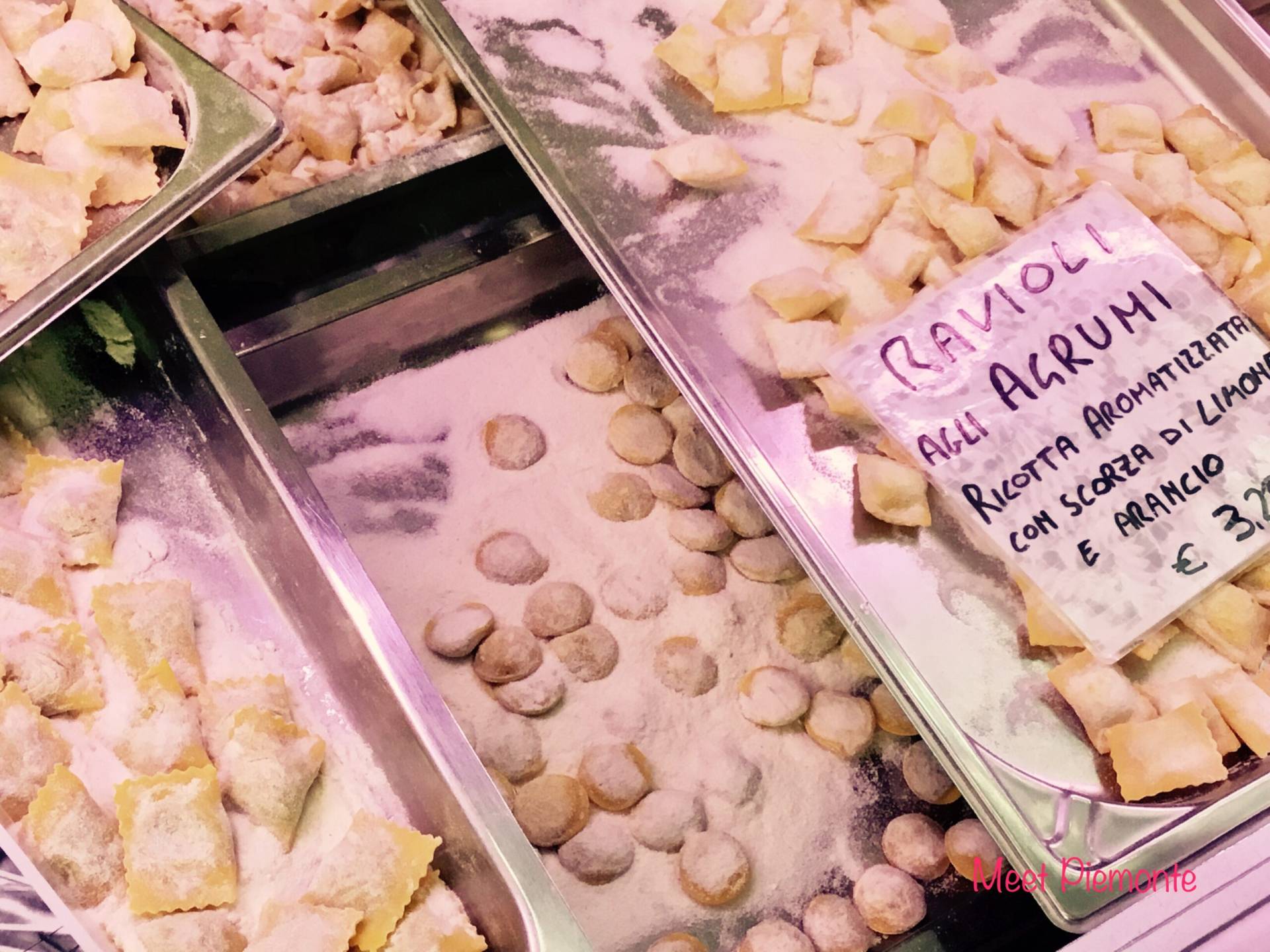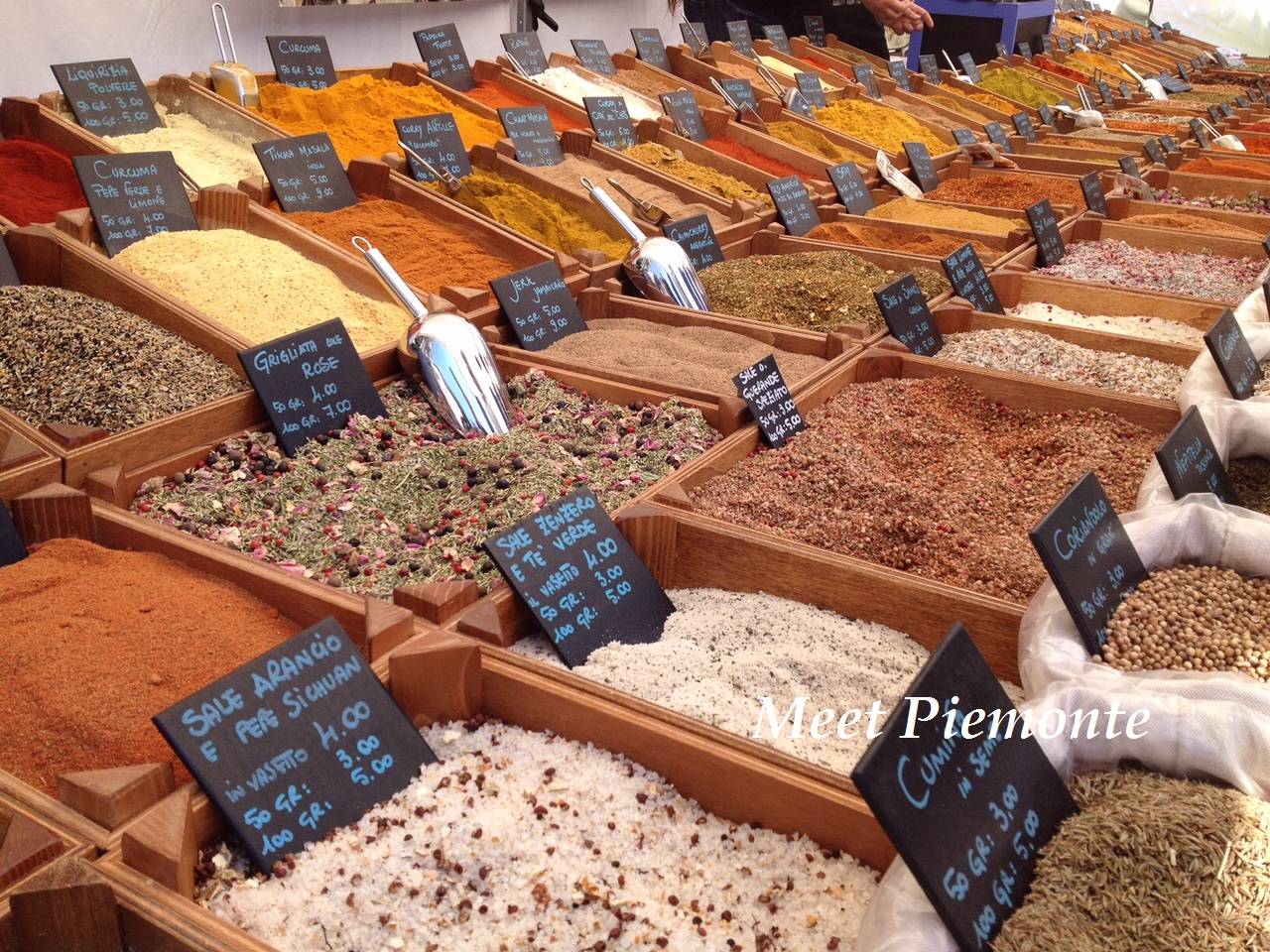 pasta-degustazione-tour-torino
Market tour and food tastings in Turin
The food tour of Turin is a food crawl around the market of Porta Palazzo. It consists of five food tastings with an expert culinary guide in historic stores and handpicked food makers.
Explore less-touristy streets of Turin and learn about the rich culinary legacy of Piedmont, including an informative and succulent chocolate tasting.
The food tour in Turin will satisfy and exceed your appetite needs!
Five food tastings (equivalent to lunch!)
Explore Porta Palazzo food market
Tour guide with a background in food and wine
Small groups up to 12 guests
Walk through the stalls of the largest food market of Europe and learn about produce and specialties coming from Southern Italy and Northern Africa. The market of Porta Palazzo is a display of the different emigration waves that affected Turin in the 1900s and that mixed up with the local traditional ingredients.
Savor the squared ravioli with a glass of wine in a boutique pasta shop. These ravioli were the favorite ones of the former Prime Minister of the House of Savoy, Camillo Benso Count of Cavour.
Next, visit an historic cheese shop for a tasting of some of the most representative cheeses of Piedmont, ranging from goat to cow milk.
Nonetheless, the food tour of Turin steps inside historic stores boasting the original wooden windows and fancy decor of the 1800s and early 1900s. We visit an old-fashioned drug store selling spices, coffee, candied fruit and an incredible selection of beans, rice and cereals, for an educational break on the Slow Food movement.
The food tour of Turin continues with traditional antipasti that makes Piedmont known for the unique culinary legacy.
Lastly, enjoy a tasting of chocolate pralines prepared with hazelnuts and the local "bicerin", an energizing drink with hot chocolate and coffee.
Tastings order and recipes can change depending on availability. Food allergies and dietary restrictions must be communicated at time of booking.
Alba food tour
Renée H. – September 2020
Excellent tour guide and selection of gastronomy specialties. Everything was well organized, we never had to wait when we arrived at each place. The rice with mushrooms and black truffle was superlative. I'm personally not a big fan of beef tartare so the guide recommended the vegetarian option with vegetables and cheese fondue. We found the tour to have the right balance between history and the tasting part so three hours flew by quickly and it was never boring.
Foodie tour satisfies!!
Myriam C. – October 2016
We chose this tour for the unique experience to sample some of the food delicacies of the Piemonte region, specifically Alba. With a limited time frame, the four hour tour was perfect! Alessandra met us at an open air market where the locals shop for their fresh food. From there we went to local shops to sample cheeses, salami, wine, celebrate the truffle, and hazelnuts! The air is scented with chocolate from the Ferrero Rocher factory located on the outskirts of Alba. We took breaks to visit beautiful churches in the town and see sections of unearthed buildings that have been protected as preserved ruins inside of a renovated building. Old meets new! The time passed quickly as we took in the sights, sounds and flavors of the region. Highly recommend spending time with Meet Piemonte as part of your travel experience in Italy!!
Read all reviews on Tripadvisor and on Google
When: Tuesday to Saturday at 10am.
Duration: 3 hours (10am-1pm)
Cancellation: full refund up to 24 hours before the tour
Participants: up to 12 guests
Kids and family friendly: YES (not alcoholic beverages will be served to anyone under the Italian drinking age of 18)
Food allergies: much be communicated at time of booking
Physical activity: low
Meeting place: Piazza Castello at the corner with via Garibaldi
In case of rain: the tour runs
Rate
99 € per adult (from 17 y.o.);
40 € per child (from 6 to 16 y.o.) accompanied by minimum 2 adults;
free of charge for infants up to 5 y.o.
Book Now
Tour guide up to three hours;
Five food tastings, two glasses of wine and a small bottle of water per person.
Any entrance fee, additional tastings and anything else not mentioned above in the "the rate includes" field;
Alcohol is not served to anyone under the age of 18 y.o.