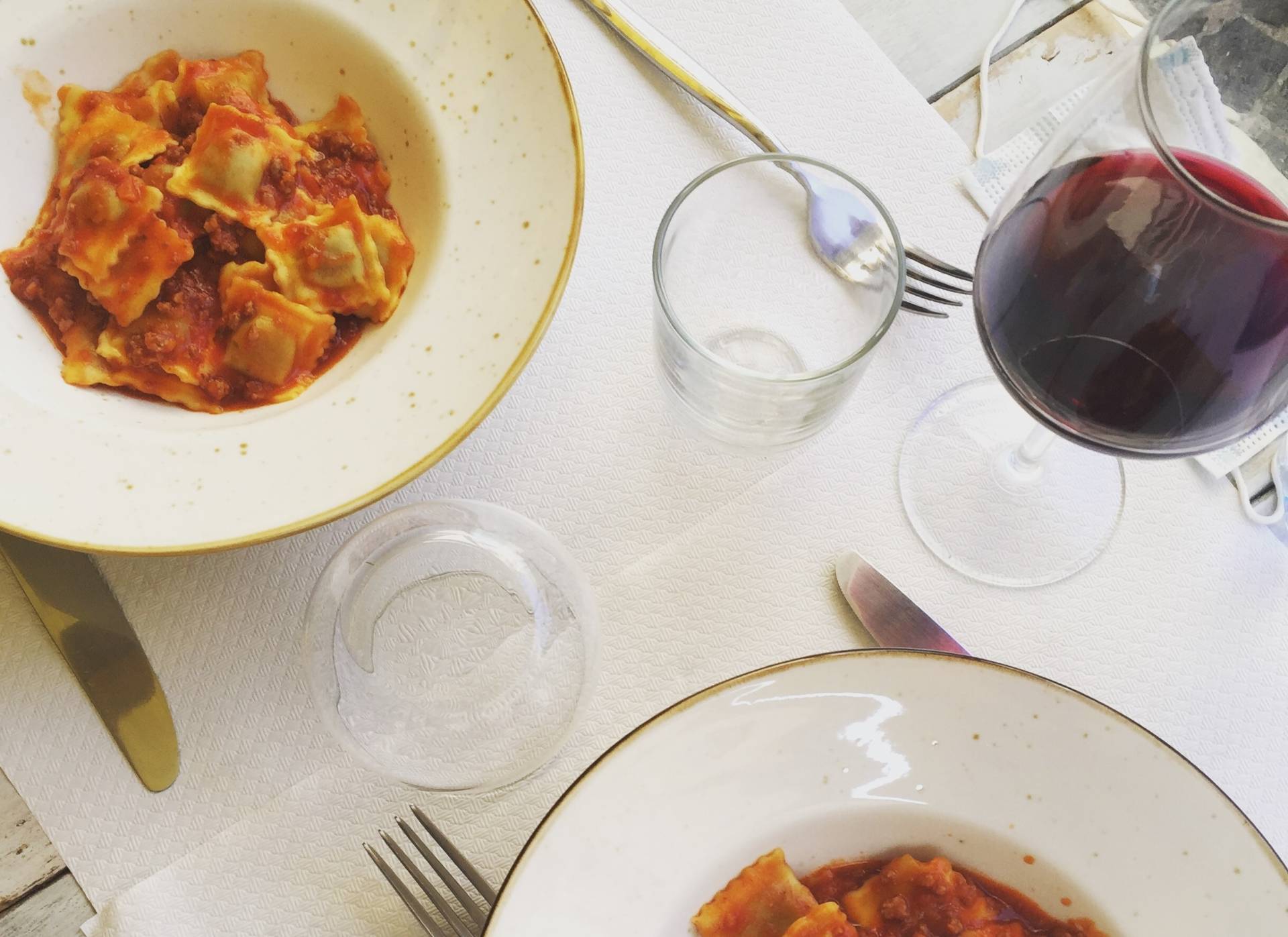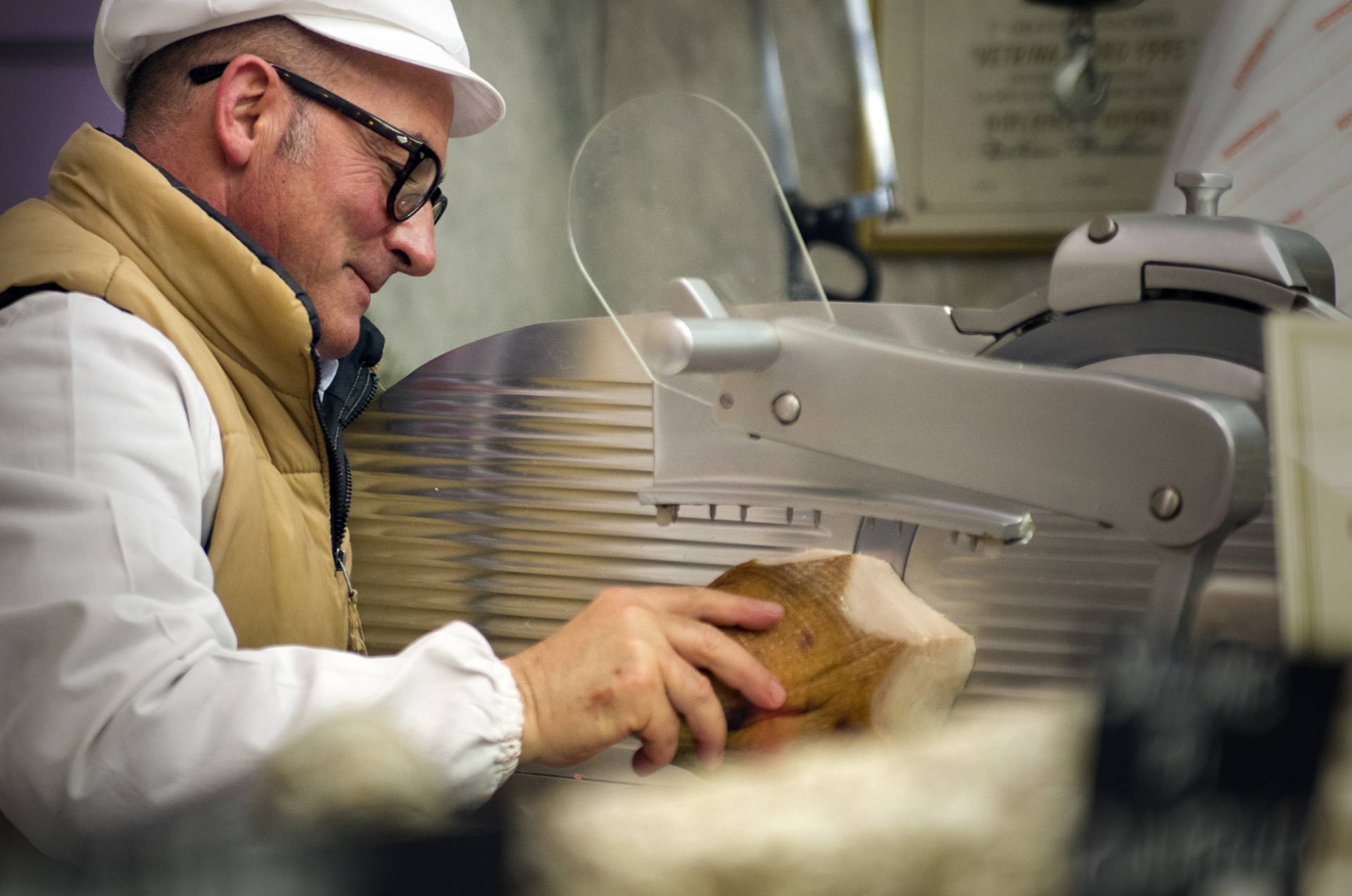 Tour gastronomico ad Asti
Tour gastronomico ad Asti
Tour gastronomico ad Asti
Tour gastronomico ad Asti
Food and wines of Piedmont
The food tour in Asti in an engaging food crawl with five food & wine tastings in selected restaurants and historical food stores of the town center.
Meet our expert tour guide and partake on five food tastings paired with wine that satisfies your lunch needs. The intricate and century-long history of Asti is a remarkable resource of stories and facts strictly connected to the unparalleled culinary tradition of Piedmont.
Get an overview of Asti as your guide explains the evolution of some iconic recipe and the origins of the most peculiar ingredients of the local cuisine.
Five food tastings (equivalent to lunch!)
Wine pairing with at least two glasses of wine, including Barbera d'Asti
Tour guide with a background in food and wine
Small groups up to 12 guests
The food tour in Asti sets off with our local expert who unfolds the ancient origins of many ingredients that are recurring in the cuisine of the Monferrato hills district.
As we walk through the square of the "Palio" horse race and to the elegant church of San Secondo, we get to a local cheese shop that displays the finest products of the region.
We continue through the Jewish ghetto, all the way to a cozy butcher shop for a tasting of locally made veal sausage and the rare steamed salami, an ancient recipe of the Monferrato hills.
Enjoy a break in a wine shop where we learn the peculiarities of Barbera d'Asti wine, including the DOCG appellation "Superiore", aged in oak, as well as Moscato and sparkling wine "Asti spumante".
Next stop is a sit-down, refined delicacies shop for a tasting of a couple of traditional starters prepared with ingredients coming from Piedmont and from the nearby Mediterranean coast.
We indulge in the squared ravioli stuffed with roasted meats and we end with a slice of the local chocolate and amaretti flan, known as "bonet".
Tastings order and recipes can change depending on availability. Any food allergies and dietary restrictions must be communicated at time of booking.
Bravo!
Lucienne B. – October 2020
This was our second trip to Piedmont with Meet Piemonte and this time we booked the food tour in Asti. We knew that Marco puts so much effort in his work and we weren't disappointed. The food tour was actually like a meal served in these cozy offbeat food stores in some of the alleys and back streets of Asti. My favorite was the cheese shop where we got to meet the refiner, a young guy with so much expertise and passion. The selection of starters has some strong flavors like anchovies and garlic so make sure to tell Marco if you don't like that ahead of time. We were glad to try everything cause that's what a food tour is supposed to be but for some people could be edgy. Don't look further, we love this agency.
Asti for foodies
Tyron K. – May 2017
Best food tour we have been on and we usually book a tour like this in every place we visit. Our guide Luigi was awesome, friendly, approachable and so knowledgeable about the history of Asti and what goes into each dish. It was just the two of us so it was totally worth what we pay for and since we couldn't finish all the cheese and salami it was served on the tour, we got our doggy bag so we had a glass of wine later that night on our balcony. You won't be disappointed!
Read all reviews on Tripadvisor and on Google
When: every Saturday at 10am
Private tours available from Tuesday to Saturday
Duration: 3 hours (10am-1pm)
Cancellation: full refund up to 24 hours before the tour
Participants: up to 12 guests
Kids and family friendly: YES (not alcoholic beverages will be served to anyone under the Italian drinking age of 18)
Food allergies: much be communicated at time of booking
Physical activity: low
Meeting place: Campo del Palio square
In case of rain: the tour runs
Join our Food Tour in Asti
89 € per adult (from 17 y.o.) – with minimum 2 paying guests
40 € per child (from 6 to 16 y.o.) accompanied by minimum 2 adults
free of charge for infants up to 5 y.o.
Tour guide up to three hours
Five food tastings, two glasses of wine and a small bottle of water per person
Any entrance fee, additional tastings and anything else not mentioned above in the "the rate includes" field
Alcohol is not served to anyone under the age of 18 y.o.