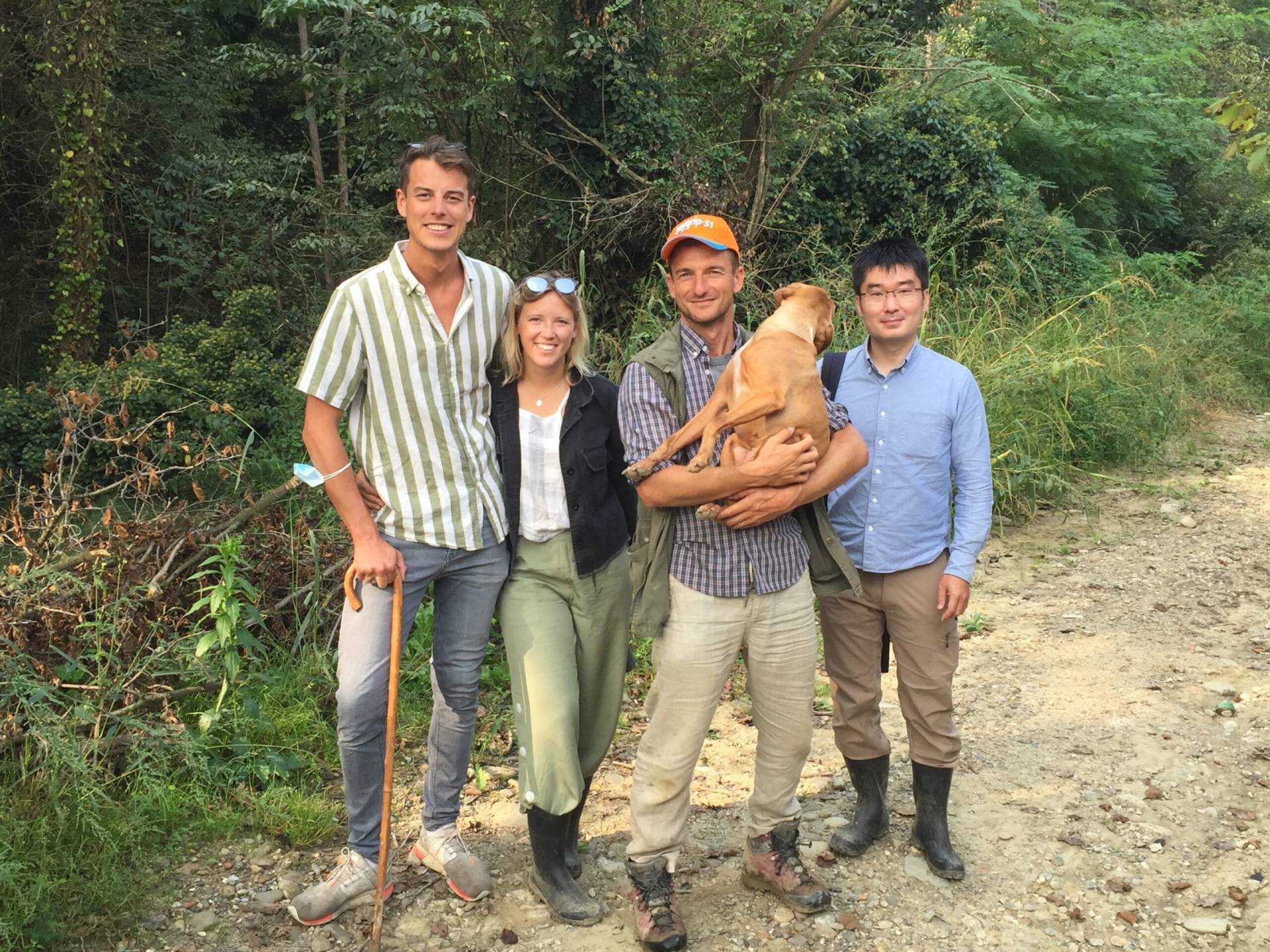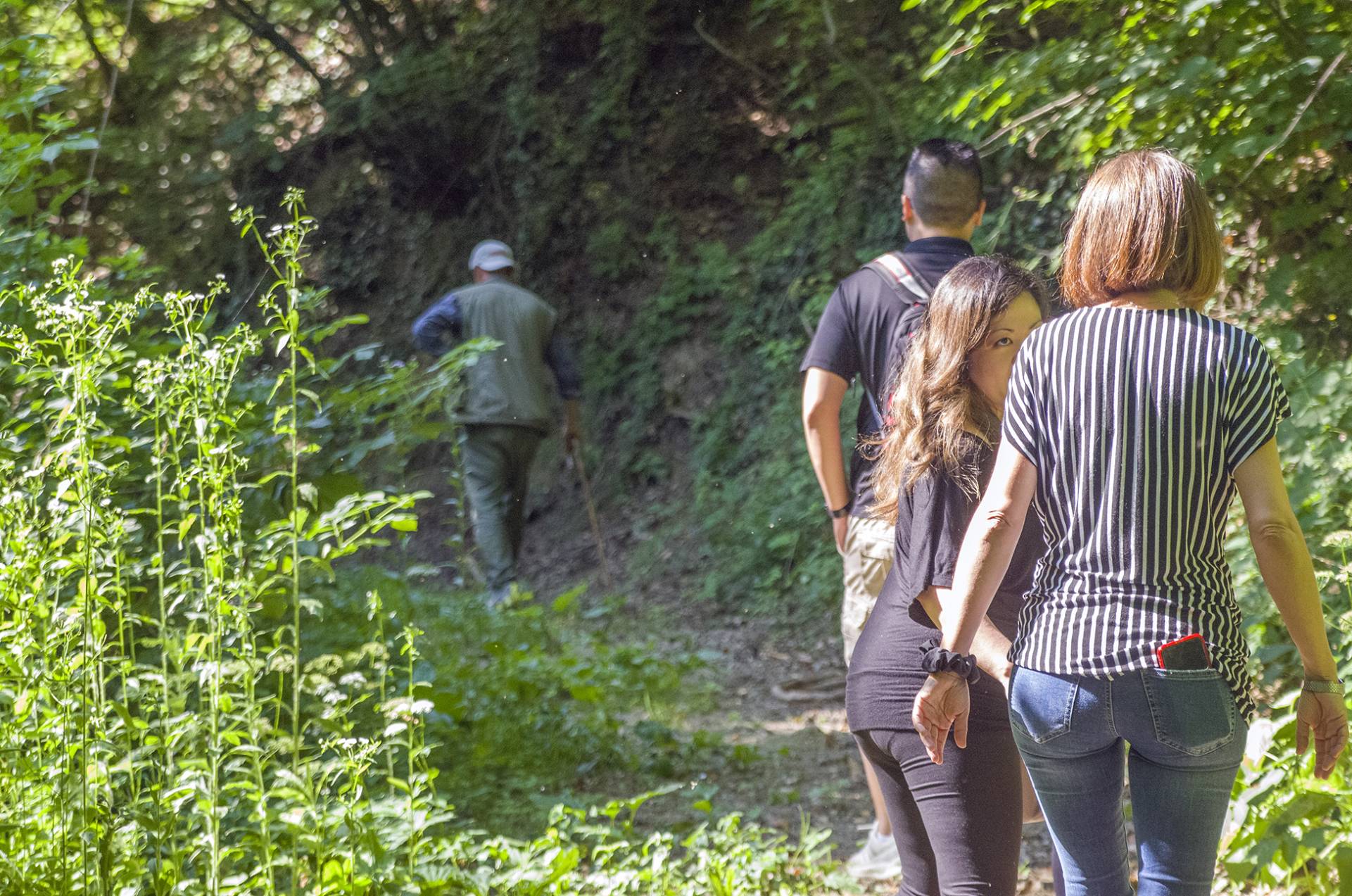 Ricerca del Tartufo e Vino Barolo
Ricerca del Tartufo e Vino Barolo
Ricerca del Tartufo e Vino Barolo
Ricerca del Tartufo e Vino Barolo
Ricerca del Tartufo e Vino Barolo
Ricerca del Tartufo e Vino Barolo
Ricerca del Tartufo e Vino Barolo
Ricerca del Tartufo e Vino Barolo
White Truffle of Alba and Barolo Wine
Book now our 4-hour tour Truffle Hunting and Barolo Wine tasting, from Alba, Italy.
Depart from Alba (or from your hotel) and let the truffle hunter with the dog and a Barolo wine producer share their expertise about the two most treasured products of Piedmont.
Truffle Hunting and Barolo Wine tasting is an informative and private tour (no other guests around), set to explore the decadent yet beautiful Langhe hills in Piedmont.
Take part in a truffle hunting in the wood with the dog
Premium Barolo wine tasting in a boutique winery
Private 4-hour tour, just for your party!
Choice of driver included OR tour with your own car
Pick-up from your hotel (if located around Alba)
The Truffle Hunting and Barolo Wine Tasting tour begins in the town of Alba or straight at your hotel (if located in the surrounding area).
Travel to a nearby wood and follow the truffle hunter and the dog on a leisurely 60-90 minutes walk and see if you unearth any precious tuber.
As you observe the dog in action commanded by the truffle hunter, you listen to an engaging and informative lecture about the white and black truffle of Alba.
Meet Piemonte can supply a limited number of rubber boots (to be asked at time of booking). Otherwise trekking boots are recommended for walking on uneven, slippery and muddy trails.
The truffle hunting is held during the season of the white truffle of Alba (from the end of September to January) and also in late spring and summer for the black truffle (Tuber Aestivum).
The second part of our 4-hour Truffle Hunting and Barolo Wine Tasting tour, continues to a boutique winery of the Langhe hills.
Visit a boutique wine cellar located on a scenic position surrounded by vineyards, in the middle of the Barolo wine region. Step inside the wine cellar where Nebbiolo grapes are aged in oak to become Barolo wine for a full understanding of the style of this wine producer.
Partake on a premium wine tasting including local wines and comparing at least two different types of Barolo wine and feel the evolution of the same grape varietal throughout different hillsides and vintages.
Who thought looking for a fungus good be so fun!
Linda D. – December 2019
We were met by our guide at the train station in Alba where we came down from Turin. Very amiable and went straight out to the country where we met an experienced farmer and his dog. Right away she found truffles. Such a difference experience. The winery we tasted at was above reproach and I have done a lot of wine tasting in California where I live. We met a wonderful couple from Switzerland who we are keeping in touch with. After dropping us off in Alba we had lunch at a highly starred restaurant and, of course, had white truffle pasta that was divine. All my American friends thought this was an unusual experience and we did too.
A fantastic experience
Ryan C. – September 2020
Big shout out to Marco for being so knowledgeable and informative. A great morning of walking in the woodland with Gianni and his dog Mac. Mac managed to sniff out three truffles that we were kindly given. Gianni was very happy to pass on his knowledge that has been passed throughout his family for generations. We could had sat at the cellar all day during the wine tasting!
Hope to be back in Alba again to test out Marcos food tour.
Read all reviews on Tripadvisor and on Google
White truffles season is from the end of September to January. In late spring and summer only black truffles can be found.
When: everyday at 9am or 2pm
Length: 4 hours (9am-1pm OR 2-6pm)
Cancellation: full refund up to 24 hours before the tour
Private tour: yes
Participants: Max 7
Kids and family friendly: YES (not alcoholic beverages will be served to anyone under the Italian drinking age of 18)
Accessibility: to be confirmed at time of booking
Physical activity: low
***Meeting place/drop off: Alba (train station in Piazza Trento e Trieste) or pickup at your hotel (depending on the location)
In case of rain: the tour runs
Truffle Hunting and Barolo Wine tasting with driver
A driver or a tour guide will take you around the wine region. Rates:
150 € per adult (from 3 to 7 adults)
180 € per adult (for 2 adults only)
40 € for kids up to 17 y.o., accompanied by two adults
Experience the Truffle and Barolo tour with your own car
In this case, a tour guide will join your vehicle (transport not included):
115 € per adult (from 3 to 7 adults)
155 € per adult (for 2 adults only)
FREE OF CHARGE for kids up to 17 y.o., accompanied by two adults
Private truffle hunt with the dog in the wood. Ask for rubber boots
Boutique winery tour and tasting of 4-5 top wines. Comparison of different types of Barolo
4 hours with a tour guide OR driver (depending on the choice of transport)
Hotel pickup if located in Alba or surrounding areas*
Any truffle found during the hunt
Any entrance fee, meal, additional tasting, transfer, tips, personal expense and anything else not mentioned above in the "the rate includes" field