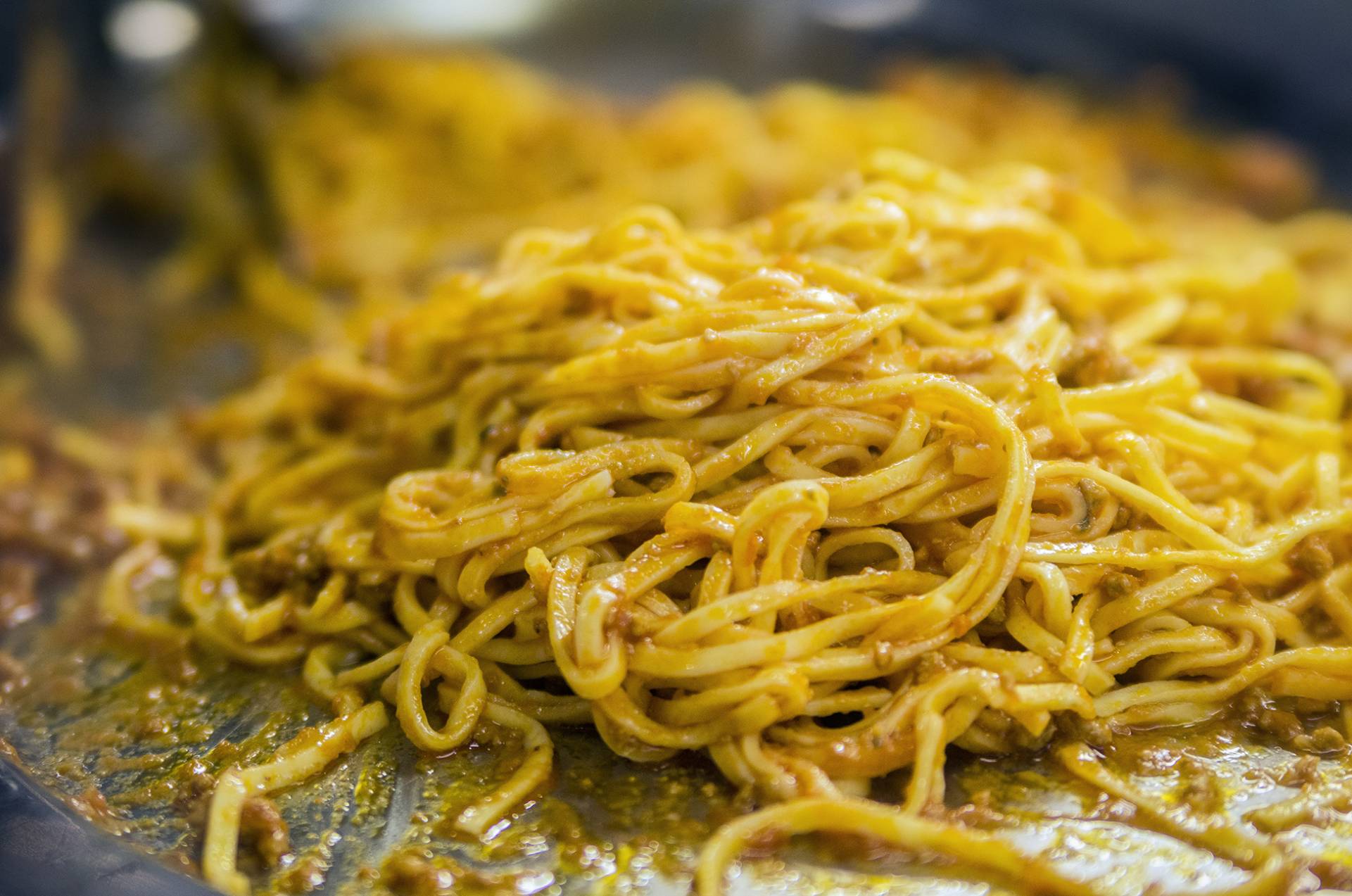 Degustazioni gastronomiche ad Alba
Degustazioni gastronomiche ad Alba
Degustazioni gastronomiche ad Alba
Degustazioni gastronomiche ad Alba
Degustazioni gastronomiche ad Alba
Degustazioni gastronomiche ad Alba
Degustazioni gastronomiche ad Alba
Food and Wine tour in Alba, Italy
The food tour in Alba is the perfect way to discover the town like a foodie! Follow the local expert in an informative walking tour of the town center of Alba with five food tastings along the way that exceed your lunch needs. Come hungry and curious!
Follow an expert tour guide at the produce market, in selected food stores and meet passionate food purveyors as you learn the evolution of iconic local recipes and the origins of the most traditional ingredients.
Hometown of the famous "Nutella" and known for the International White Truffle Fair, Alba deserves to be seen with a local expert. Learn how to recognize real truffle condiments from artificially flavored ones and get a full understanding of the local culinary scene.
Five food tastings (equivalent to lunch!)
Learn to recognize the aroma of truffles
Tour guide with a background in food and wine
Small groups up to 12 guests
The food tour in Alba begins with a deep presentation of the region and its ingredients which are strictly connected to the geographical position.
The Piedmont region of Italy proudly offers a unique cuisine which combines farmer's traditions with an aristocratic touch. After a look to the open-air market (when available), partake on a tasting of the most representative cheese of the region. From raw milk cheese, to goat and sheep, the food tour in Alba takes you on a journey throughout Piedmont.
Stop in an old-fashioned bakery to learn stories about the crunchy breadsticks, aka "grissini".
The food tour in Alba is a pleasant walk through the elegant town center with a look to historical sites and some art, while talking about the local culinary scene.
In a truffle shop run by a family of truffle hunters, we get familiar with truffle condiments, spreads and truffle oil learning how to recognize high quality jars from artificially flavored junk. A few bites of truffle salami and truffle cheese prepare our mouth for either a pasta course (tajarin) or a risotto served with freshly shaved black truffles and a glass of wine.
Our selection of tastings continues in the cozy store of a local producer of salami and cured meats such as the traditional boiled salami. Then, sit down to experience what an Italian trattoria is like. Enjoy a choice of traditional "antipasti" or local egg noodles called tajarin. For the bravest ones, the unparalleled beef tartare of Piedmont can be enjoyed with a glass of wine.
The food tour in Alba ends with a tasting of hazelnut and chocolate delicacies from a selected pastry shop with the best coffee in town. In summer, a gelato is everyone's favorite.
Tastings order and recipes can change depending on availability. Food allergies and dietary restrictions must be communicated at time of booking.
Alba food tour
Renée H. – September 2020
Excellent tour guide and selection of gastronomy specialties. Everything was well organized, we never had to wait when we arrived at each place. The rice with mushrooms and black truffle was superlative. I'm personally not a big fan of beef tartare so the guide recommended the vegetarian option with vegetables and cheese fondue. We found the tour to have the right balance between history and the tasting part so three hours flew by quickly and it was never boring.
Foodie tour satisfies!!
Myriam C. – October 2016
We chose this tour for the unique experience to sample some of the food delicacies of the Piemonte region, specifically Alba. With a limited time frame, the four hour tour was perfect! Alessandra met us at an open air market where the locals shop for their fresh food. From there we went to local shops to sample cheeses, salami, wine, celebrate the truffle, and hazelnuts! The air is scented with chocolate from the Ferrero Rocher factory located on the outskirts of Alba. We took breaks to visit beautiful churches in the town and see sections of unearthed buildings that have been protected as preserved ruins inside of a renovated building. Old meets new! The time passed quickly as we took in the sights, sounds and flavors of the region. Highly recommend spending time with Meet Piemonte as part of your travel experience in Italy!!
Read all reviews on Tripadvisor and on Google
When: every Saturday at 10am.
Private tours available from Tuesday to Saturday
Duration: 3 hours (10am-1pm)
Cancellation: full refund up to 24 hours before the tour
Participants: up to 12 guests
Kids and family friendly: YES (not alcoholic beverages will be served to anyone under the Italian drinking age of 18)
Food allergies: much be communicated at time of booking
Physical activity: low
Meeting place: Piazza Garibaldi
In case of rain: the tour runs
Book now the food tour in Alba
89 € per adult (from 17 y.o.) – with minimum 3 paying guests
40 € per child (from 6 to 16 y.o.) accompanied by minimum 2 adults
free of charge for infants up to 5 y.o.
Tour guide up to three hours
Five food tastings, two glasses of wine and a small bottle of water per person
Any entrance fee, additional tastings and anything else not mentioned above in the "the rate includes" field
Alcohol is not served to anyone under the age of 18 y.o.