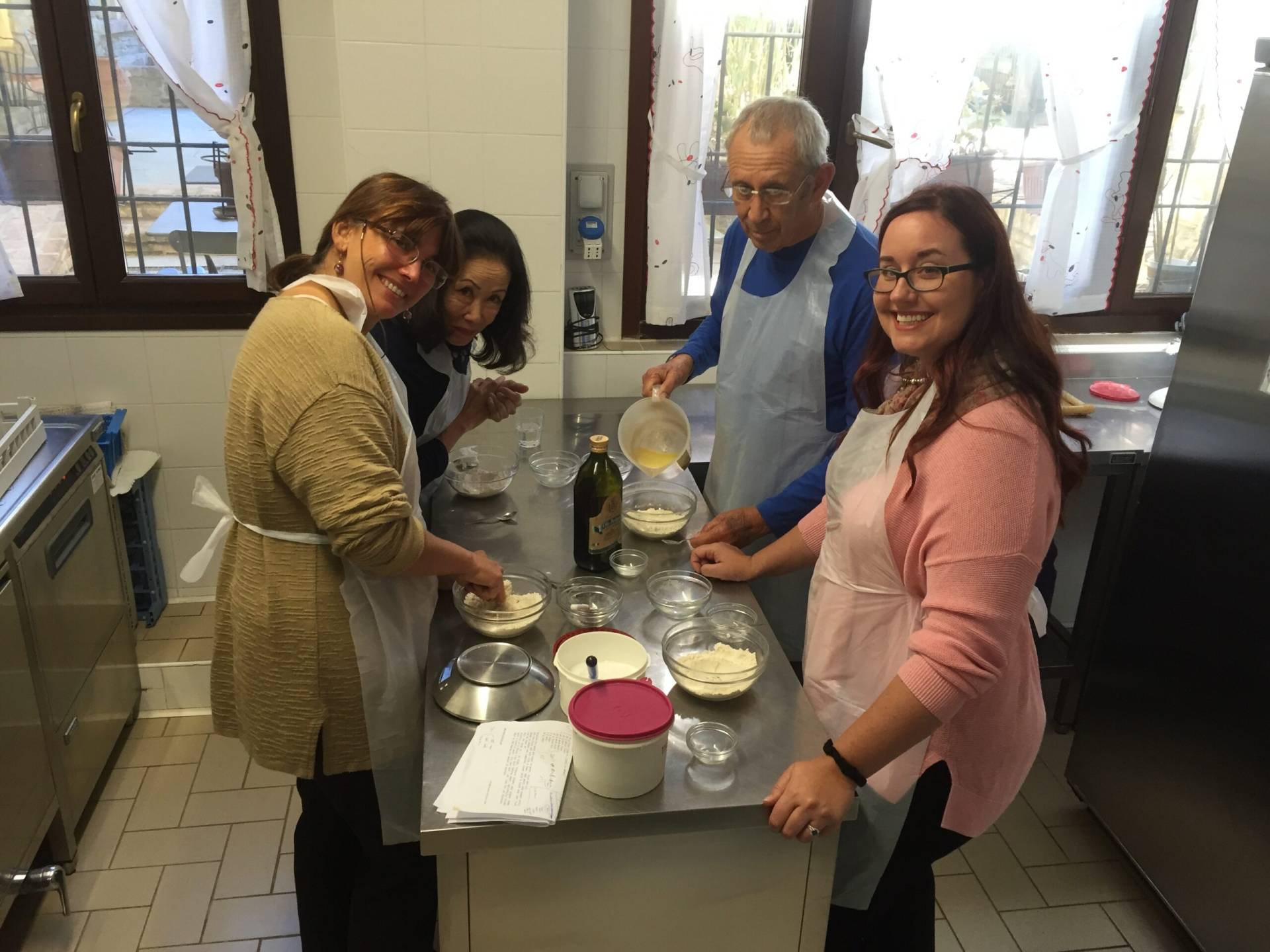 Cooking classes and Home Cooking in Piedmont, Italy
Cooking classes in Piedmont and Home Cooking experiences are the best ways to share local traditions. Guests who sign up for these activities are looking for a social and fun gathering with locals.
Culinary traditions
The Piedmont region is arguably one of the most renowned culinary destinations of Italy. The most traditional recipes find their roots in the ingredients available in the countryside combined with those coming from the near Mediterranean seaside.
A number of preparations have been influence from the kitchen of the House of Savoy, those chefs brought to Piedmont a hint of French touch.
The abundant Piedmontese meal is made of several courses where, traditionally, meats took a primarily role. However, vegetarians can find peace with numerous recipes.
real hands-on cooking classes
fun and casual classes suitable for everyone!
learn the unparalleled culinary traditions of Piedmont, Italy
Cooking classes in Barolo, Turin and other parts of the Piedmont region of Italy, are based on seasonal ingredients. Menus generally include four to five courses, depending on the type of cooking class, number of participants and time available.
Menu in a cooking class in Piedmont
To include one of the following recipes for each course. This is just meant to be an example.
vegetable soufflé topped with cheese fondue or "vitello tonnato" (sliced boiled veal served with mayonnaise, capers, high-quality tuna in a jar)
egg-pasta noodles "tajarin" or risotto or stuffed ravioli
roasted pork with hazelnut sauce or braised beef slowly cooked in red wine or stuffed vegetables
"bonet" (eggs, milk, amaretti cookies and cocoa powder) or stuffed baked peaches or Moscato pudding
Except for the cooking classes in Turin, every other venue is located in the countryside of Piedmont, over the Langhe, Roero and Monferrato hills.
Wherever is a cooking class in Barolo or a homecooking experience in Alba, guests need transport to get to/from the venue where they will cook and eat.
The cost of transport is not included in the rate of the cooking class.
Meet our friendly, English-speaking hosts or a private class ideal for couples or small groups up to 10-12 guests.

Our popular home cooking experiences are hosted by local "mamma" or bright young ladies who are willing to share their old practices in their own kitchen.

Home cooking is much more than a cooking class. In fact, this is a chance to step inside a private home and spend half-day in a cozy and warm setting.

Where home cooking is held?

Meet Piemonte selected a number of host in various parts of Piedmont: from the city center of Turin to the Barolo wine region, to the province of Asti.

cooking, ovvero lezioni di cucina in abitazioni private, seguite dal pranzo o cena con la famiglia.
The cooking class in a Barolo winery is truly an exclusive experience set in one of the few Barolo wineries equipped with a professional yet warm kitchen.

This experience combines a traditional cooking class in Piedmont with a cellar tour and wine tasting of 5 wines including Barolo and Barbaresco.

The location is a Barolo winery located a few miles outside of Alba where guests are greeted by the family and the chef. By the end of the cooking class in Barolo you will be a member of the family!

The menu includes a starter, a pasta course, a main course and dessert. During the cooking class you can start the tasting of the first 2 wines, while the remaining three will be served during the meal (lunch or dinner). The experience starts at 10:30am or 4:30pm.

Highlights of the cooking class in Barolo

visit the aging room where barrels are kept to produce Barolo wine
go outside and pick fresh aromatic herbs or take a walk in the vineyards
enjoy the food in a dining room with breathtaking views over the hills of Piedmont, in the heart of the UNESCO World Heritage site of the Langhe hills
When the group size is over fifteen people, Meet Piemonte can arrange private show cooking and cooking demonstrations.

Generally shorter than a full home cooking experience, the show cooking gives everyone in the group the chance to put their hands and focus in one or two recipes.

A special cooking venue in central Turin is equipped with individual cooking stations recalling the popular TV show "Masterchef".

Cooking shows can be a great team building experience set with fun games.
Rate of cooking classes in Piedmont
rates varies depending on number or participants
private home cooking for just 2 guests, starts from 150 € per person
discounted rates available for small groups
FREE OF CHARGE for babies up to 4 y.o.
The rate includes lunch (or dinner) with water, wine and coffee.
Request more informations