Lake Como, Barolo, Portofino Tour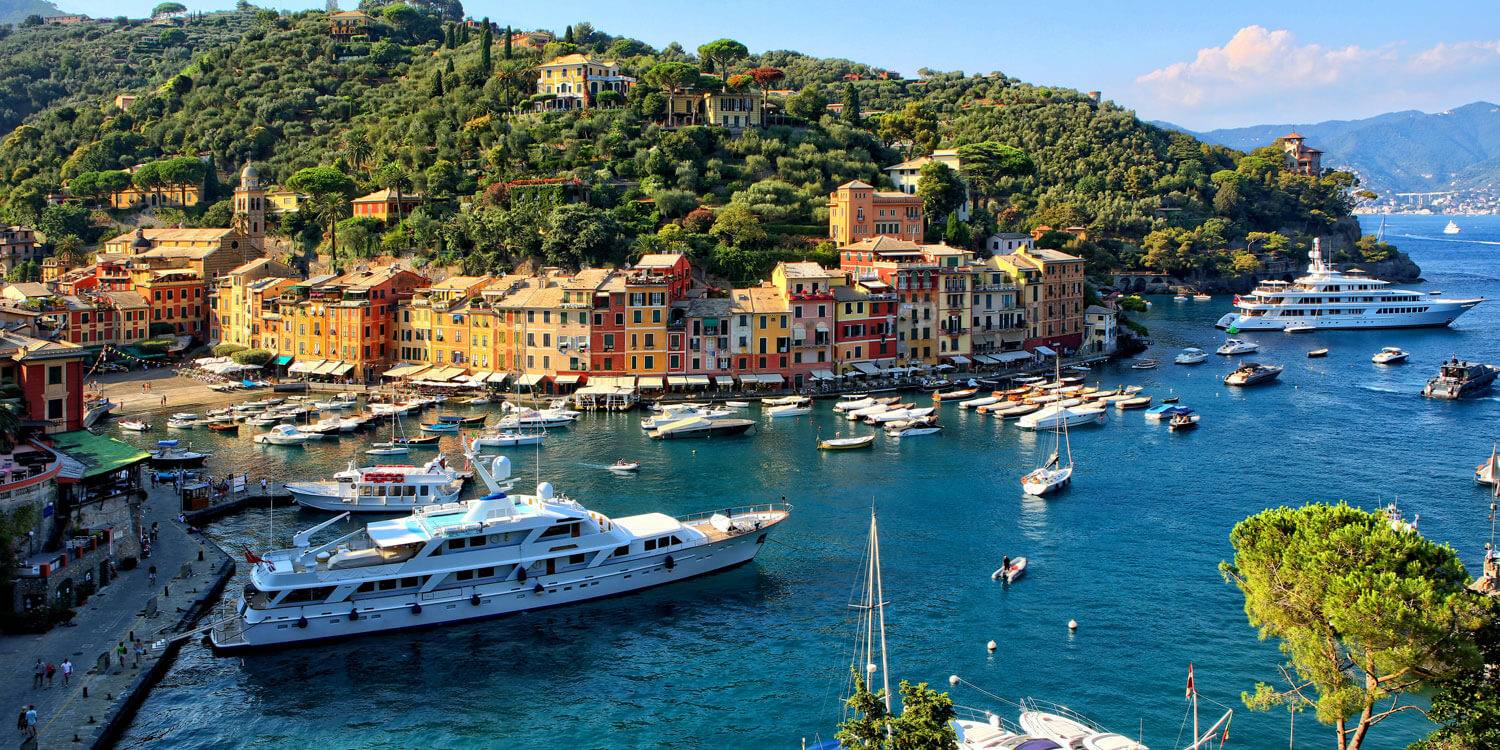 lake-como-barolo-portofino-tour
LAGO DI COMO, BAROLO E PORTOFINO vineyards
northwest-italy-luxury-tour
Small-Group Tour To Northwest Italy
Lake Como, Barolo, Portofino Tour is a 9-day small-group vacation to northwest Italy featuring boutique hotels and affordable luxury experiences.
Explore the stunning Lake Como with a private boat, indulge in the world-renowned Barolo wine region, and soak up the seaside atmosphere of Portofino's bay from your sea view room.
With visits to Bellagio, Alba, Cinque Terre, and Santa Margherita Ligure, we travel in style on a land of richness that spans from the Alps to the Mediterranean in a slow-paced tour of Italy, limited to 12 guests only.
From the best focaccia of the Italian Riviera to the aging cellar of a passionate cheese refiner, and with a memorable dinner in a Michelin-star restaurant in Piedmont's idyllic vineyards, we make sure to showcase one of the most refined cuisines of Italy.
Lake Como, Barolo, Portofino Tour is a vacation filled with long-lasting memories of an unexpected Italy.
This is our second tour with Marco and he has made both trips (the other trip was to the Amalfi coast) an amazing experience. Many "wow locations" and off-the-beaten-path destinations took us away from the "touristy" spots and connected us with the real people and culture of the Italian regions. His groups are small (we had 6 people) and in both tours, we made amazing friends along the way.
Tom L. – May 2022

Read all reviews on Tripadvisor and on Google
Trip Highlights
Private boat on lake Como for a day
A memorable Michelin-star dinner in Piedmont
Premium wine tastings of Barolo, Nebbiolo, Barbera d'Asti
Cheese tasting with the cheese refiner
Hands-on cooking class in an organic farm
Truffle hunting in the woods with the dog
Bakeries tour on the Italian Riviera and tasting of focaccia
Day trip to Cinque Terre
Trip BASICS
9 days | 8 nights
From / To Milan (see below flight information)
Group size: 6-12 guests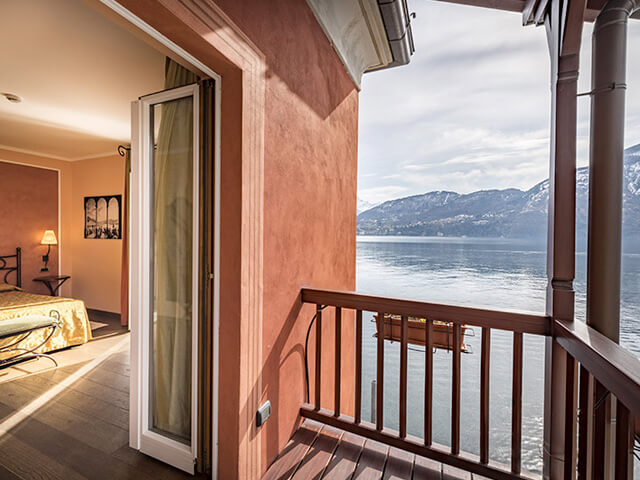 3 nights
on Lake Como
Boutique hotel with a handful of lake-view rooms. Watch boats passing by and relax in one of the few hotels built directly on the water of Lake Como.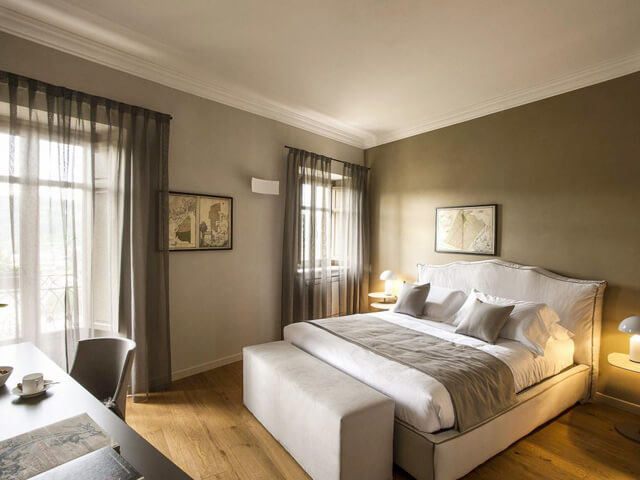 3 nights
in Piedmont
Take in the decadent atmospheres of Piedmont's vineyard-clad hills from well-appointed rooms with ancient wooden floors and exquisite details.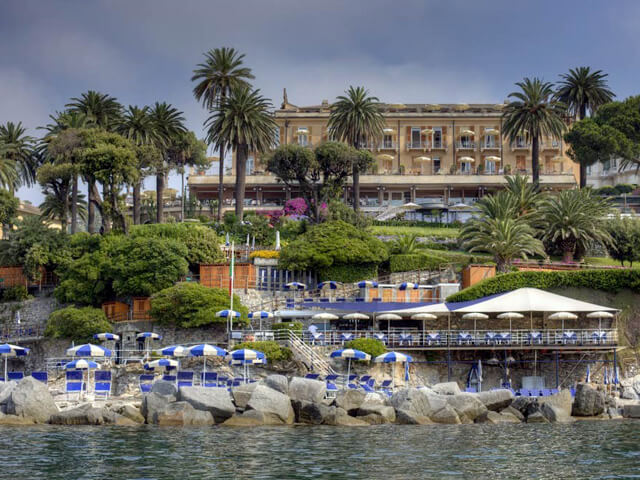 2 nights
on the Riviera
Luxury old-world hotel with sea-view rooms overlooking the bay of Santa Margherita Ligure and Portofino. Let's splurge for the final chapter of the trip!
2023

September 6th — 14th : SOLD OUT

October 14th — 22nd : OPEN

• 3995€ per person, double occupancy

2024

May 24th — June 2nd : SOLD OUT

September 14th — 22nd : OPEN

• 4275€ per person, double occupancy

• Single supplement on request
Day 1 – Lake Como, Barolo, Portofino Tour begins in Milan

Meals included: dinner

The tour begins at 2pm with our guide on a rooftop in Milan city center for a toast with a traditional "aperitivo" and a first introduction to the tour. We encourage to arrive in Milan the day before (see above the details of the Milan extension with hotel, airport transfer and tour of the Cathedral).

Later, we transfer on an air-conditioned van to the hotel located in the central area of Lake Como. Check-in and enjoy some time off recharging yourself as you admire the calm water of the lake.

Tonight we toast to our Lake Como, Barolo, Portofino tour with a 3-course dinner in a renowned restaurant of the area, where traditional recipes are re-imagined with a modern twist. Wine included!

Day 2 – Villa Balbianello, Bellagio, Varenna

Meals included: breakfast

We meet at the dock of the hotel the boat captain and our local expert. A private boat ride is an affordable luxury treat to take in views from the water of Lake Como and its hamlets surrounded by lush vegetation.

Your local expert will point some of the villas of artists and celebrities who have been calling home Lake Como for centuries.

Our Lake Como, Barolo, Portofino Tour includes the tour of the famous Villa Balbianello, with its perfectly manicured garden, the original furniture and the art collection of the rooms overlooking the calm water of the lake.

We continue by boat to Bellagio where your guide suggests the best options for an al-fresco lunch. Enjoy some free time among stores specialized in leather, silk and jewelry.

In the afternoon we get to the town of Varenna for a picture of its peculiar flights of steps descending toward the lake, before returning to the hotel.

Enjoy a free evening. For dinner, our guide can recommend different dining options and book a table in your behalf.

Day 3 – Exploring Lake Como at your own pace

Meals included: breakfast, dinner

Today you can experience Lake Como at your own pace. Maybe you simply prefer to have a late breakfast and stroll around your hotel, enjoying a gelato and people-watching.

Maybe you want to follow our guide on a hiking trail overlooking the lake or board a high-speed hydrofoil to the city of Como for some shopping in the elegant city center.

We can even arrange a full day trip to Switzerland, all the way to St. Moritz, have lunch and ride the Bernina Express, one of the most scenic train rides in the world with views over glaciers!

Our guide is there to assist you.

In any case, tonight we can admire the lake from a higher perspective as we partake on a dinner in a traditional restaurant located on the slopes of the mountain overlooking Lake Como.

Day 4 – The cheese refiner experience in Piedmont

Meals included: breakfast, light lunch, dinner

Say goodbye to Lake Como as we cross the plains of the Po valley and arrive in the wine region of Piedmont. Our first stop is on the Monferrato hills, near Asti.

We step inside the cellar of a cheese refiner for a fascinating narration of this rare craft that elevate the quality of cheese. This is not a dairy farm tour but a unique experience followed by a tasting of 12 types of cheese paired with jams, honey, wine and a seasonal course. Learn more about the cheese refiner and his craft.

This afternoon check in at the next luxury boutique hotel set on the hills of Piedmont covered with idyllic vineyards and relax before heading out again for a special treat.

Tonight we introduce you to one of the finest cuisine of Italy in a Michelin-starred restaurant of the region where new food pairings and flavors will stimulate your senses.

Day 5 – The Barolo Wine Region

Meals included: breakfast

We explore on a comfortable van the most scenic wine routes of the Langhe hills. This is where Nebbiolo grapes are grown to be aged in oak and become Barolo wine.

Our Lake Como, Barolo, Portofino Tour today takes you to see this unique landscape of hilltop villages and castles nestled amongst vineyards, a UNESCO World Heritage site.

We visit a boutique wine cellar for a premium tasting of Nebbiolo and Barolo wines coming from different vineyards with contrasting soil facts.

Our guide is on hand for lunch suggestions in one of the villages of the Langhe hills of Piedmont. Then, an optional stroll in the countryside would be the chance to get a closer look to this beautiful countryside.

In the afternoon we meet another winemaker either set in Barolo or Barbaresco territory for a deeper understanding on the different shades that Nebbiolo grapes can get depending on the hillside where they are grown.

Dinner on your own.

Day 6 – Truffle Hunting and Cooking class near Alba

Meals included: breakfast and dinner

Day 6 of Lake Como, Barolo, Portofino Tour begins with a lecture on how to unearth truffles from the rich soil of Piedmont.

We meet a passionate truffle hunter and the friendly dog to learn the secrets of this wise and ancient activity.

Next stop is the elegant town of Alba with its medieval towers, the imposing Cathedral and the high streets for shopping.

Later, we step in a kitchen of a local host for a full hands-on cooking class followed by dinner. The class is focused on seasonal ingredients.

The cuisine of Piedmont features a rich array of starters, aka "antipasti", paper-thin egg noodles called "tajarin", succulent main courses slowly cooked in wine and tempting desserts.

Day 7 – Portofino and The Italian Riviera

Meals included: breakfast and light lunch

This morning we drive from the hills of Piedmont to the Liguria region. After crossing the Apennine mountains, the bright colors of the Mediterranean will unfold in front of our eyes.room

Late morning we arrive in the sea-side town of Camogli and we partake on a food crawl, tasting the most famous focaccia of Italy: the one stuffed with cheese and the one with caramelized onions, together with other specialties.

We continue to Santa Margherita Ligure, a popular beach resort with a long waterfront promenade.

In Portofino we take some pictures of the famous bay where luxury yachts are anchored and we burn off some calories by walking to the lighthouse. Some climbing of steps is required but paid off by spectacular views over peaceful olive orchards, blooms and the rocky coastline.

Relax in your sea-view room that you can call home for the next two nights. Our guide can recommend the best seafood restaurant in town.

Day 8 – A day trip to Cinque Terre

Meals included: breakfast and dinner

The last day of our small-group tour in northwest Italy is all about Cinque Terre.

Our guide will take care of all logistic details to visit these villages which can only be reached by train or boat, subject to sea conditions. We visit Monterosso and Vernazza and, time permitting, Manarola.

Let's get an insider look at the National Park of Cinque Terre with its citrus orchards and terraced vineyards overlooking the Mediterranean.

Back to our hotel, we celebrate the end of this Lake Como, Barolo and Portofino Tour with a farewell dinner in a traditional restaurant.

Day 9 – Arrivederci to Lake Como, Barolo, Portofino Tour

Meals included: breakfast

The Lake Como, Barolo, Portofino Tour is almost over as your driver takes you back to Milan airport. Enjoy some extra glimpses of northwest Italy as we say goodbye until next time.
Flights are not included. Before booking read the following information:

Suggested arrival and departure airport: Milan Malpensa

On day 9, flights should not be booked before 1 pm. If that is not possible we can help you booking an additional night in Milan.

We recommend flying to Milan the day before the tour begins, in order to avoid possible air delays. The Milan pre-tour extension can be booked if you arrive a day earlier (see below).
Arrive in Milan the day before the tour begins and meet our driver in the arrival hall of the airport.
Transfer on a private van to the city center of Milan.
Check-in (from 2 pm) in a centrally-located 4-star hotel, within a walking distance from all major attractions.
Dinner on your own.
The following morning (day 1), meet our Milan's local expert in the lobby of the hotel
Private walking tour of the city center, exploring some of the highlights as well as other hidden gems. Enter the majestic Cathedral of Milan with a reserved entrance for a guided tour of the interior.
Enjoy some free time before meeting with the rest of the group at 2 pm

Rates for the Milan extension are available on request.
To save your spot, complete the form at the bottom of this page with any questions you may have. When you are ready to commit, you will receive via email the contract that you need to fill out with your information and sign electronically.

The tour is confirmed with at least 6 participants
A 30% down payment is required in order to confirm the reservation.
The remaining balance is due 45 days before the tour.

Cancellation policy:

There shall be a 250€ non-­refundable processing fee (per person) on any cancellation request, regardless of the time frame within which the cancellation is submitted;
From 90 days to 46 days before the performance of the Tourist Package, by paying a penalty equal to 30% of the price;
From 45 days before the performance of the Tourist Package, by paying a penalty equal to 100% of the price

Read here the full terms and conditions.
Meet Piemonte Tour Operator partners with Global Rescue to offer the world's leading travel protection services. Medical and security emergencies happen. When they do, we rely on Global Rescue to provide our clients with medical, security, travel risk and crisis response services. Without a membership, an emergency evacuation could cost over $100,000. More than one million members trust Global Rescue to get them home safely when the unexpected happens. We highly recommend our clients enroll with Global Rescue.
3 nights on lake Como (hotel La Darsena or similar), breakfast and porterage included
3 nights in the wine region of Piedmont (Villa del Borgo or similar hotel), breakfast and porterage included
2 nights on the Italian Riviera (Hotel Continental or similar), breakfast and porterage included
private luxury minivan throughout the tour (as per itinerary above), with permits and parking included
tour guide for 9 days (fully-escorted tour and 24h assistance while on tour)
rooftop aperitif in Milan on day 1
guided tour of Villa Balbianello on lake Como
one-day private boat on the lake
2 dinners on lake Como
cheese tasting with the cheese refiner (light lunch)
1 Michelin-star dinner
2 boutique Barolo wineries tour and tasting of 4-5 wines in each one
truffle hunting with the dog
cooking class and dinner with wine included
focaccia tasting (light lunch)
day trip to Cinque Terre by train
Farewell dinner with wine included
VAT 22%
Tour Operator limited liability insurance
Assistance throughout the planning process and travel tips

The rate does not include:

Hotel City Tax (between 3 to 5€ per person per night)
Truffles at meals
Wine at the Michelin-star dinner
Personal travel insurance
Airfare to/from Italy
Milan extension (airport transfer, 1 night in 4-star hotel, guided tour and Cathedral tickets)
Any other meal, tasting, entrance fee, transfer, personal expense, tips and anything else not mentioned above in the field "The rate includes". The wine included is the one presented during the meal or wine tasting and it is never unlimited. Any extra is at each guest's discretion.