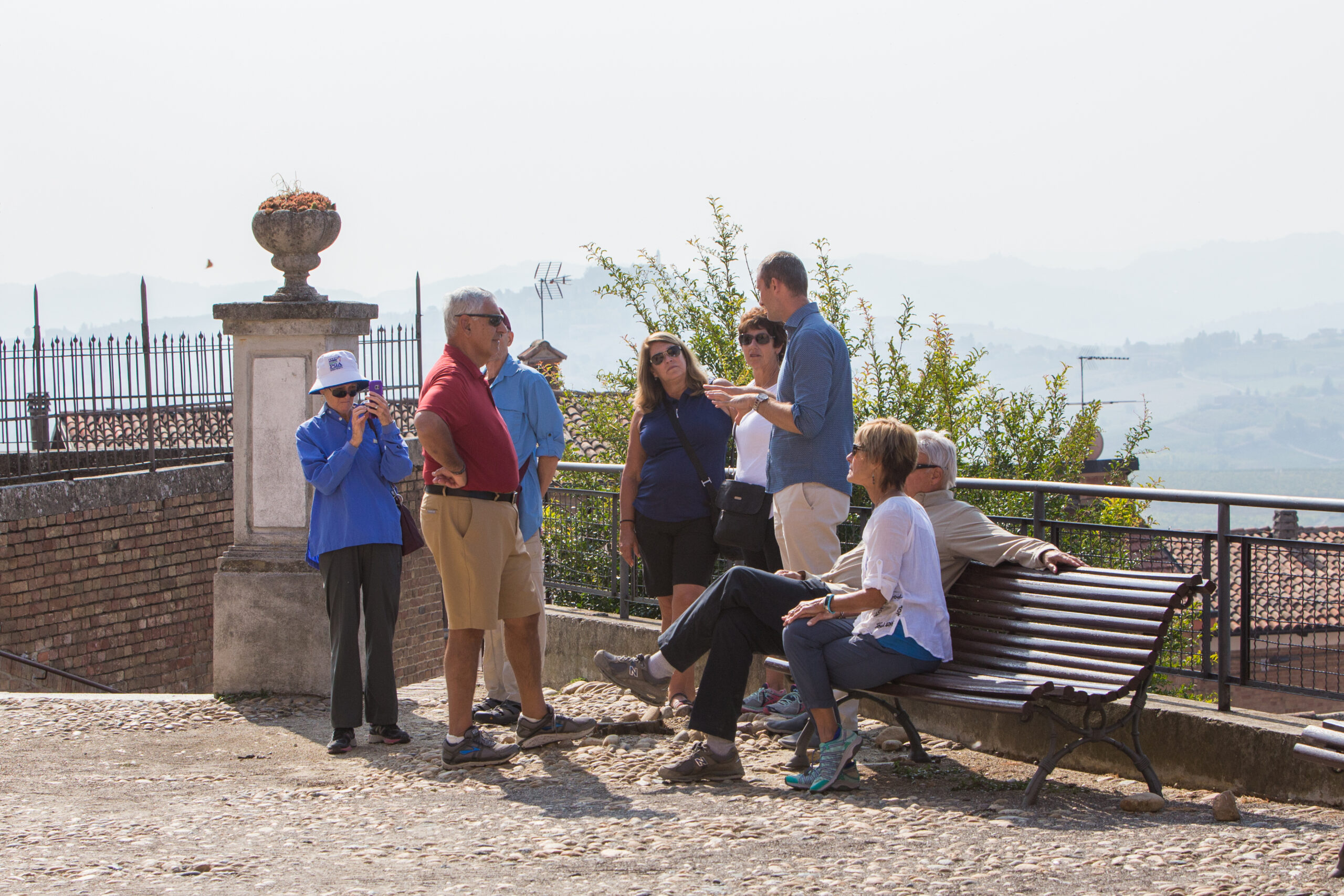 Tours in Piedmont with selected tour guides
Tour guides in the Piedmont region of Italy are vetted by the tour operator Meet Piemonte.
As required by local law, tour guides must have a regular license in order to provide tours in Piedmont, Milan, Cinque Terre and other regions of Italy.
What to see in Piedmont? Meet Piemonte tour guides bring up to life elements that one could dismiss as insignificant when visiting castles, towns, museums and archeological sites
For a customized tour please send an email to info@meetpiemonte.com or fill in the form below. Here are some of the most popular tours in Piedmont.
Experienced Tour Guides in Piedmont, Italy
Meet Piemonte relies on a trusted team of tour guides who work in northwest Italy. Knowledgeable storytellers, our tour guides attend seminars and classes ranging from history to wine making, from art to geology and much else.
While the license is a mandatory requirement, there are many other qualities that Meet Piemonte takes into consideration when selecting tour guides. One of them is the personal approach and the ability to bring our guests to be part of the story.
Language Skills
The control of the voice as well as the level of fluency in a foreign language are primary skills. If not handled well, a guided tour could quickly turn into a miserable experience.
While some local accent or a few grammar solecisms can actually add charm to an Italian tour guide, Meet Piemonte requires to tour guides a flawless and pleasant speech throughout the experience.
For English-speaking tour guides, the minimum level of proficiency is set at C1 in the Council of Europe's Common European Framework.
On top of the Italian and English languages, our team counts private tour guides in Piedmont, Milan and other parts of Italy who can greet guests in French, German, Russian, Japanese, Spanish and Portuguese.
Tour guides for groups in Piedmont
Meet Piemonte encourages social distancing and the use of hearing devices for groups larger than 10 participants.
In museums and indoor attractions there may be additional restrictions on the number of participants who can follow the tour guide. In this case, Meet Piemonte will arrange more tour guides and split the group.
Request more informations