Wine tours around Alba
The most popular wine tours in Piedmont take place around the town of Alba, on the Langhe and Roero hills.
Here, the indigenous Nebbiolo grape gives origin to several wines, including the renowned Barolo and Barbaresco. A wine tasting in Barolo usually includes other local wines like Dolcetto, Barbera d'Alba or the white Arneis.
Wine tastings around Asti
On the eastern side of Piedmont, we arrange wine tastings around Asti, in the less touristy Monferrato hills. The Barbera d'Asti wine can be aged in oak and it is the perfect match for wine lovers who are looking for full-bodied wines.
Nonetheless, the wine region around Asti is well known for the sweet Moscato wine, for the sparkling Asti Spumante and for local grape varietals such as Grignolino and Ruchè, which are worth a wine tasting.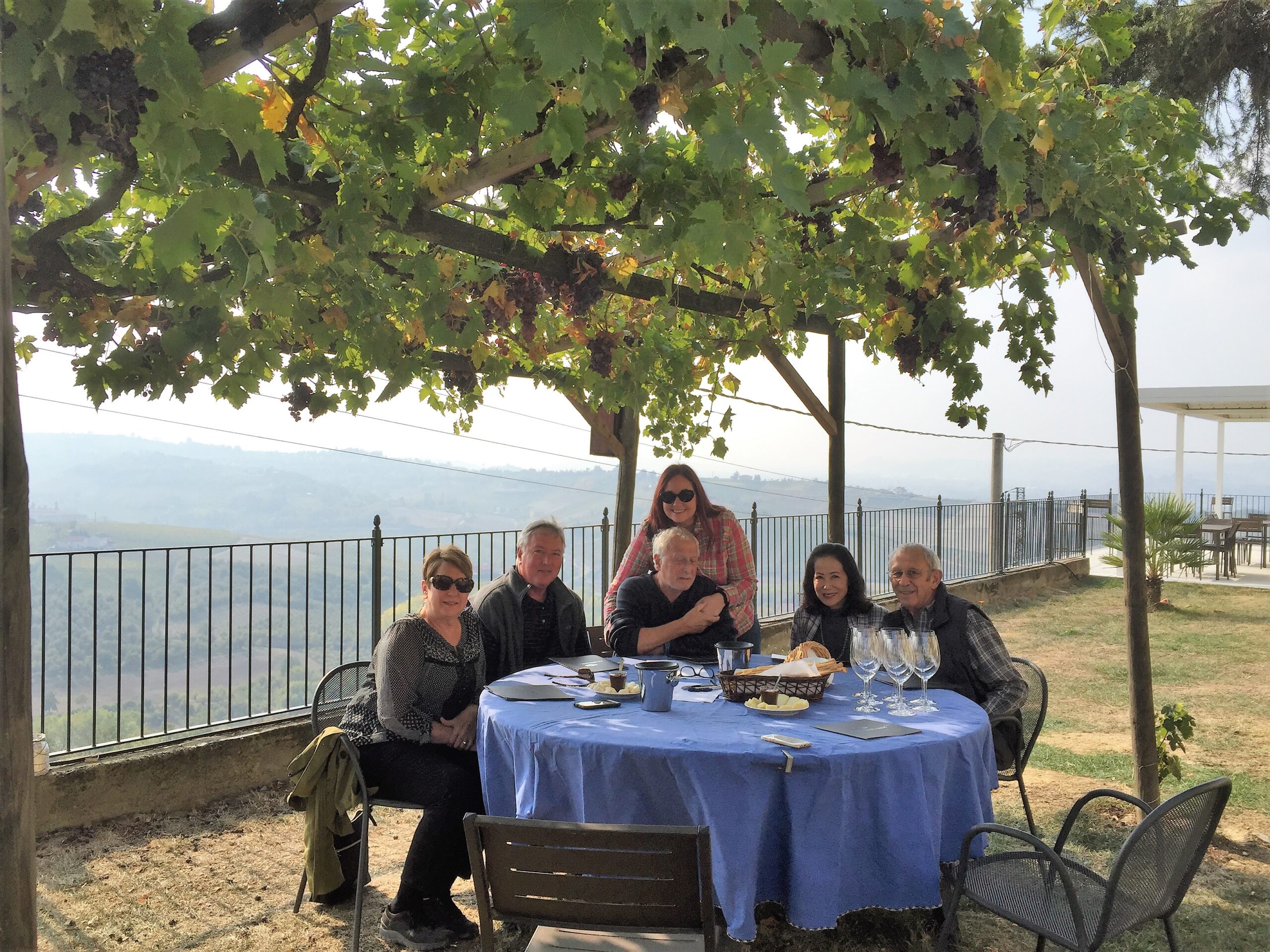 8 hours | 185€ per person | Up to 8 guests
Guided tour with an expert winemaker. Visit 3 wineries
Best wine tours of Piedmont
For a full understanding of the wines of Piedmont, we encourage to visit the area of production of Gavi wine. Obtained from Cortese white grapes, Gavi's home is in the southern side of the region, on the way to the Mediterranean coast.
Lastly, Nebbiolo grape lovers may be interested in a wine tasting of Gattinara and Ghemme wines, available in northern Piedmont, at the foot of the Alps.
Let us customize a private wine tour for your party!
Wine tasting in Barolo: our difference
With dozens of wines produced within the Piedmont region of Italy and with hundreds of wineries available, it takes experience and local knowledge to select the best ones.
Our wine tours in Piedmont are focused on boutique and family-owned wineries. We stay away from the commercial high streets where most tour packages available on the internet would take you.
Meet Piemonte arranges wine tours in Piedmont where guests get to meet the owner in person or the trusted staff members who engage and share a great deal of information.
We shake the hand of winemakers who grow, press and age their own graps in their own wine cellars. Our wine tastings are informative experiences set to appreciate the hard work behind grapes and wines, from the vineyard to the glass.
Premium wine tastings with Meet Piemonte
Wine tours set by Meet Piemonte include generous wine tastings which are above the average selection offered by other tour companies.
In the Barolo wine tour, for example, the tasting experience include the comparison of different types of Barolo wine exploring outstanding vintages or unique single-vineyard labels.
Request more informations