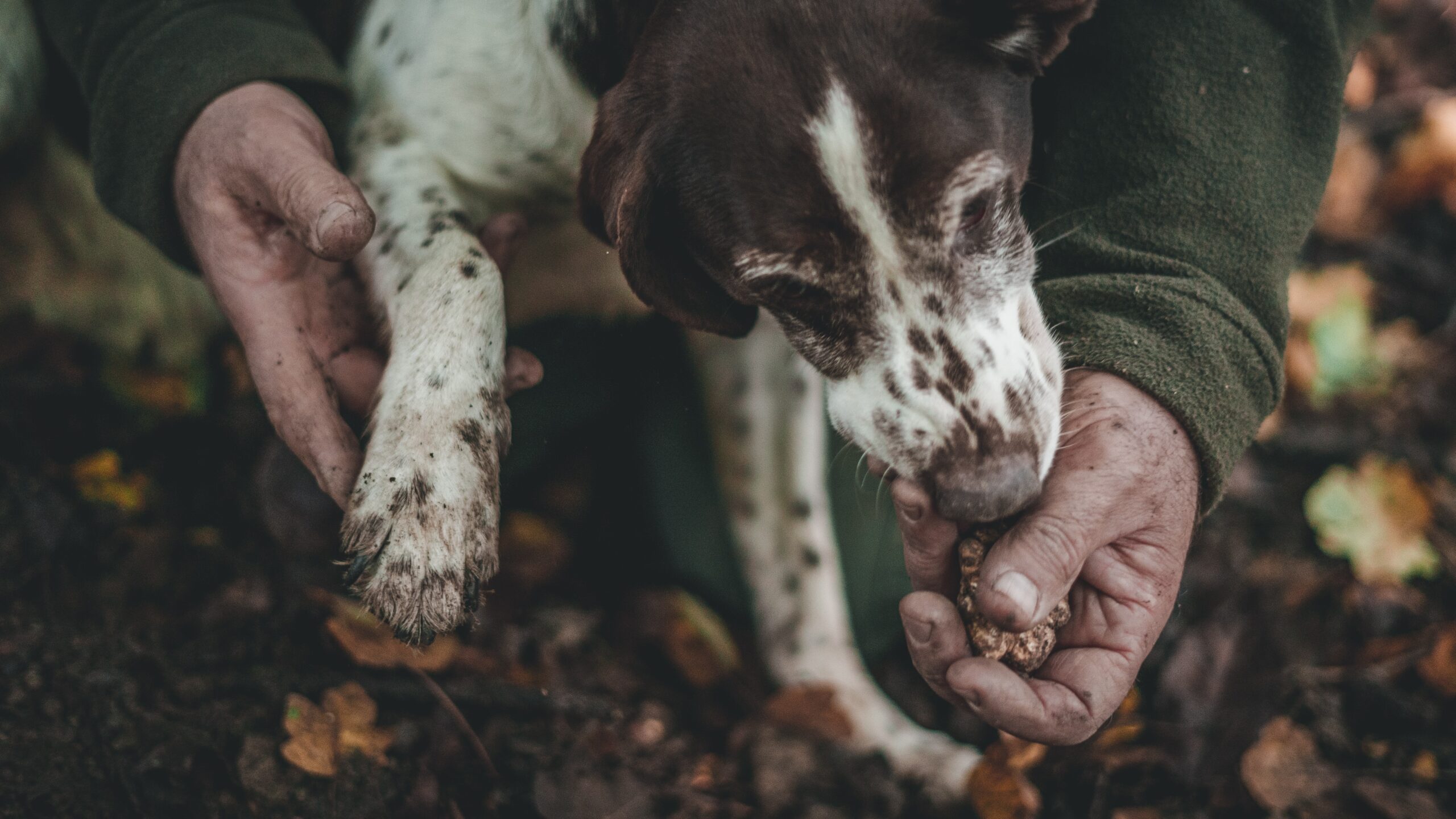 How truffles are found in Piedmont?
Meet Piemonte arranges truffle hunting tours in woods where truffles grow spontaneously.
The host is the truffle hunter who leads the way with the dog. After an introduction to the types of trees, soil composition and other interesting facts about truffles, the dog will be set leash-free.
The dog is the real star of any truffle hunting tours while the man provide directions and commands to the animal, since he knows which trees gave truffles in the past.
Once the dog feels the pungent smell of a truffle, the instinct is to dig and possibly eat it but the hunter quickly stops the excited animal whose nails and paws can scratch the truffle.
Be part of this engaging and informative experience and learn from the truffle hunter how to unearth the white truffle of Alba or the summer black truffle from the ground, with your hands.
Our Ultimate Guide to Truffle Hunting in Alba has useful information and myths that everyone should be aware of before booking any truffle hunting tours.
From 85€ per person | Small group up to 10 guests
After the hunt, the hunter toasts with a glass of wine and a selection of traditional specialties such as salami, cheese, small appetizers or truffle condiments.